MFL at the Senior School End of Term News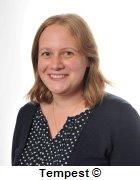 While MFL students at the upper school have been hard at work sitting exams this term, our younger students have been engaged in multiple exciting projects leading up to the summer term.
At Tile House Mansion, Year 7 French students have been practising spellings for our Year 7 French Spelling Bee competition. We will shortly be announcing our champion spellers. We are hoping to develop this in September with our new cohort of Year 7 linguists.  Year 7 has also been hard at work responding to letters in French that were sent to them by our Year 6 students from the Junior School, Wicken Park. You may also remember that earlier in the year some of our Year 7 students completed a project in French based around the popular children's book "Dear Zoo". A small group of those students were selected to visit the Year 6 students at Wicken to teach some new vocabulary and share their work with the younger students. This was a hugely valuable experience for all concerned and we hope to do more projects like this in the future.
Meanwhile, in Year 8 students have been hard at work learning the perfect tense – some groups have put their new grammatical skills to good use completing a mystery task and designing a surprise sandwich.
Year 9 French students have been completing projects during this term which have been very successful indeed. Some students have studied La Francophonie and created some brilliant and informative posters about a range of French speaking countries. More recently they have enjoyed watching the brilliant French film Les Choristes.
We are already planning ahead for September and are looking forward to a very exciting Languages Week. We would really like to offer some taster sessions in a wider range of languages and cultures – if you are able to speak another language and would like to be involved in anyway, please get in touch.
Mrs Langley
Teacher of French and Spanish
Akeley Wood Senior School
Published on: 7th July 2016