Senior School – Akeley Wood House – Languages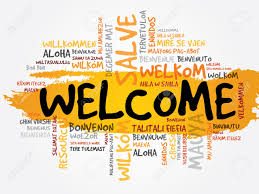 As the year has passed, we have welcomed a number of new students with various backgrounds and abilities, to progress along the new GCSE course and A level course.
The French film club has been very successful and whilst it was only due to run for a term the student response was so positive that I ran it all year.  It is now part of the A level course to have film study and review and it certainly is an open window to French culture.
With the Spanish Clinic running almost daily at lunch times it has provided invaluable help to our senior students. We hope to be able to run a similar club at THM next year.  French Homework club will also be running at both sites at lunch time, days and times to be advised in due course.
As the end of the year draws near we have had an array of projects produced, promoting an area of France.  My group, 9de1, produced some very enlightening pamphlets attracting tourists to their chosen area of France.
With bated breath, classes watched Les Choristes,  the story of a music teacher in a difficult boys school set in 1949.. Following the film we had some fascinating conversations about the role of teachers and punishment/reward methods.
Finally, the hardest bit – the goodbyes to two members of staff in the MFL Department
Mrs Irina Barratt who joined us as Miss Protop in 2010 and Mrs (Frau) Sue Draper who joined Akeley in September 1995.
Both have been loyal colleagues who have worked tirelessly to get their students the best possible results and instil in them the sense of pride.  Au Revoir, Auf Wiedersehen.
And last but not least, I wish to publicly thank my team for all their support, diligence and enthusiasm in this extremely difficult year for me personally. You are the best!!
Mme Eames
Head of Modern Foreign Languages and
Head of PSCHE
Akeley Wood School
Published on: 6th July 2017