Modern Foreign Languages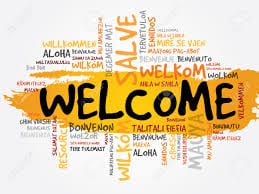 Languages at the Senior School
The summer term is always a busy one, with examinations and various cultural activities taking place across MFL classrooms. At Akeley Wood House, some GCSE pupils have been learning about charities and volunteering, producing some excellent posters in French about their chosen charity. They have also produced some fantastic tourist information brochures about their area. We are very proud of the hard work that all of our GCSE pupils, in French and Spanish, have done throughout the year.
At Tile House Mansion, after the end of year exams, we have been enjoying a wide range of cultural lessons. Some Year 7 Spanish classes have watching the film Zipi y Zape y la Isla del Capitán, which they loved, whilst other classes have learnt about the weird and wonderful festivals that take place in Spain, such as La tomatina, San Fermin, the Rat throwing Festival, The Goat Throwing Festival, Los Castellers the human towers, and baby jumping festival! In Year 7 French we have been (and shedding a few tears) over the film Belle et Sébastien. If your child has liked watching this film, it is part of a trilogy so they may like to find out what happens next!
In Year 8 Spanish, our focus has been on the fabulous Catalonian city, Barcelona. Pupils have learnt about the heritage of the city, including some of the more famous landmarks. We have also learnt a little about the Catalan language, and some groups have spent time looking at Gaudi, and the particularly colourful artist Joan Miró. Year 8 French pupils have spent the post-exam period learning about the Norman Conquest in 1066 and its influence on the English language. It has been quite an eye opener for some of our pupils to see just how much French language and culture has crept into our language since the infamous Battle of Hastings. French pupils have also had an introduction to the wonderful world of Le Petit Prince, and hopefully some will have been inspired to read a copy of this philosophical French classic.
Published on: 24th August 2018