Modern Foreign Languages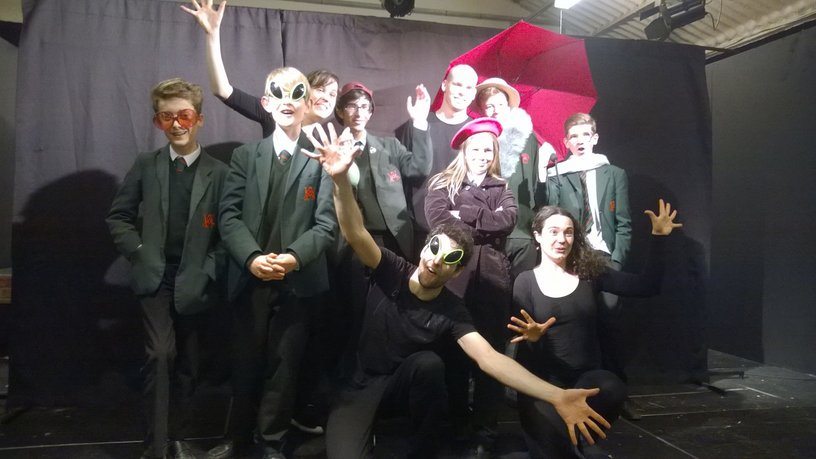 Spring Term at the Senior School
In Year 7 French, students are working incredibly hard and making great progress. They are a keen bunch and we have very high hopes for them all. This week, we have launched the inaugural Year 7 Tongue Twister Trial. Pupils learning French in year 7 will have three tongue twisters to exercise their brains and tongues and we can't wait to hear how they have got on practising these at home.
In February we had a visit to school from the Pickles Theatre Company who presented the French language play "Le mystère de l'hôtel Norbert" to our Year 9 pupils. The play was challenging but with the help of gesture and interaction with the audience most of our linguists could follow the story. It was a fantastic opportunity for them to enjoy language beyond the confines of the classroom.
A small group of Year 6 and 7 pupils enjoyed a bit of French history during the Year 6 visit to Tile House Mansion too. They learnt all about the society of Louis XVI before, during and after the storming of the Bastille in 1789. At the end of the summer term we will hopefully do some more work with our Year 7 pupils on this historical event.
In January we introduced Year 9 linguists to the world of poetry and all pupils were encouraged to produce some poetry in the languages that they are learning. We have had some wonderfully creative pieces of writing and some work that showed good engagement with political events around the globe….Trump's election was a recurring theme in some of the Spanish poems.
We are delighted with the performances of some of our students in the UK Linguistics Olympiad. This is the first year that we have entered this prestigious national competition. Ian Aburad, 8IB, got bronze at the Foundation level and Bob Cameron, 12JMC, got silver at the Advanced level. Congratulations!
Of course behind the scenes our exam groups are working incredibly hard, getting their final controlled assessments finished and revising hard for their forthcoming exams and we all wish them the best of luck.
Mrs Langley
Teacher of French and Spanish
Akeley Wood School
THANK YOU MERCI GRACIAS DANKE
I would like to take this opportunity at the end of term to express my heartfelt gratitude to the many pupils, colleagues and parents who have offered condolences and support at this most awful time.  The response of all those around me has really touched me and whilst my faith has taken a battering as to how this could happen to me now, my faith in humanity is restored by the community surrounding me and the thousand little things people have done to help me.
Food parcels delivered to ensure that I eat, uplifting materials to motivate and console, flowers to scent and brighten up my very dark life, literally thousands of cards, colleagues losing free periods to cover my classes…the list is endless.
A special word of thank you and appreciation to my department who have kept my classes going and covered the option evenings and meetings, as well as treating me for my birthday.
Akeley Wood has been my family for so many years and I know that without your support this would have been an even greater burden to bear.
I am back teaching full time and trying my best to lead a normal life but will be fragile for a while yet. Thank you so very much.
Mme Eames
Head of Modern Foreign Languages
Akeley Wood Senior School
Published on: 30th March 2017