Music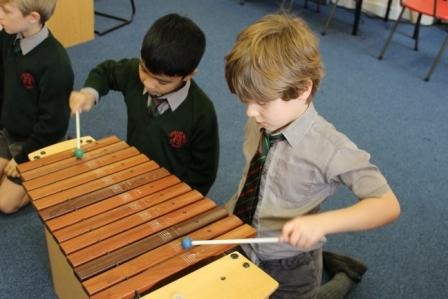 Dear Parent
Akeley Wood Musician of the Year Concert: April 19th 7pm
Following a successful Music Competition at the close of last term, we now have a short list of the students who will be competing for the title of "Akeley Wood School Musician of the Year". This year the event will be taking place at the Radcliffe Centre, located in Church Street, Buckingham MK18 1EG. We are lucky to be using this wonderful recital venue and in particular our pianists will enjoy the use of their lovely Steinway Grand Piano.
As seating is limited in this venue we will be offering tickets to parents and friends of performers in the first instance before opening them up to the rest of the Akeley community. Please email Mr Powell christopher.powell@akeleywoodschool.co.uk  directly if you would like to order tickets, stating the number of tickets you would like to purchase. Tickets will cost £3 per person. At this stage tickets are limited to 3 tickets per performer, however please do let me know if you would like more, as additional seats may open up once we have a better idea of numbers. Tickets can then be collected and paid for at the door on the night of the performance. Please note, if you reserve tickets and do not collect on the night you will still be charged for these, as ticket sales will cover the hire costs for the performance venue.
At this stage we are expecting the following students to perform at this event. If your child is unable to perform please inform Mr. Powell as soon as possible.
Wicken
Tyler Wilson (Elec. Guitar)
Arav Kirtane (Acoustic Guitar)
Kaya Rawlinson (Piano)
Joshua Armstrong (Piano)
Joel Edward (Piano)
Tile House Mansion
Anaya Kundi (Voice and Vocal Trio)
Toby Landalls (Piano)
Miranda Balch (Piano and Violin)
Stanley Rudman (Trumpet)
George Highton (Drums)
Oscar Davies (Vocal Trio)
George Hayden (Vocal Trio)
Nathan Hines (Guitar)
Joshua Brown (Clarinet)
AWSS Intermediate (Yrs 9 & 10)
Alice Choulerton (Voice)
Philip Swabey (Voice)
Josie Shuker (Piano)
Brandon Lin (Piano)
Jess Mundy (Viola)
Sophia Smith (Recorder)
Daniel Barclay (Guitar)
Felicity Grimes (Voice)
AWSS Senior (Years 11-13)
Makala Hall (Voice)
Alexandra Mackaness (Voice)
Isobel Byron (Saxophone and Piano)
Phoebe Scholtens (Piano)
Lauren Cartwright (Flute)
Tom Brown (Guitar)
Jie Wang (Piano)
Please do not hesitate to contact me if you would like more information about the evening.
Yours sincerely,
Mr. Christopher Powell
Director of Music
christopher.powell@akeleywoodschool.co.uk
Twitter: @AkeleyWoodMusic
Published on: 14th April 2016