National Careers Week 2022

Last week was National Careers Week, a week to celebrate and highlight careers guidance and the myriad of free resources available to students in this area. At Akeley Wood, where we take readying our students for their next step after they leave us very seriou
sly, we took full advantage of all the focus and events going on at this very important stage in the academic calendar for our older students.
Assemblies focusing on careers week were held for Years 9-13 across the week and on Tuesday at our dedicated Sixth Form campus, AW6, we hosted a Networking Event attended by Year 12 and 13 and some of the Year 11 students. They were able to meet informally with people working in a wide range of sectors, with representatives from the automotive industry, catering, finance, construction, property, the media and the third sector. Students were able to chat informally to them, as
king them any questions they had, in a supportive an friendly setting. Networking in this way is a very important skill to master and giving students the opportunity to do this in a familiar setting is an invaluable experience.
Over the course of the week Year 10 and 12 students were able to visit the Bucks Skills Show near Aylesbury, the largest event of its kind in the country. The show hosted representatives from universities and colleges, apprenticeship programmes and businesses from a wide range of industries. There were many stands available attended by people eager to engage and inspire the young attendees and answer all sorts of questions about next steps, routes into certain careers, work, university courses, entry requirements and skills needs.
Conor in Year 12 was impressed: 'It opened my eyes up to how diverse the options could be. For example within the medical sector you could join the NHS, The Army, take up an apprenticeship etc. I think I want to do Economics and Business, but it's good to see what else is out there. It was also great networking practise.'
On Friday Year 12 were also able to visit the University and Apprenticeship Fair in Edgbaston and they came back full of energy and enthusiasm with a great deal of information and ideas about all the pat
hs open to them.
Stanley in year 12 said: 'It's great to have these opportunities to really think about your future. It's set a strong foundation of k
nowledge of the options for me to build on. I'm interested in Maths, Physics and Computer Science and I found out a lot about how many careers there are available with a foundation in these subjects. I learnt about a few careers I hadn't thought about – the world of space exploration, rocket design, software and game design all look interesting. It was also really good to interact with real people in real professions rather than just through the internet'.
Amelia in year 12 is interested in studying Law at university: 'It was useful to really find out about how one Law course differs with another. I was also able to ask questions about university accommodation and grade requirements', she said.
The round of careers activities was topped off with a trip to The Silverstone Interactive Museum today, where students found out more about the history of FI and the thriving industry that surrounds it.
Mark Lambert, our  University, Careers & Futures Lead said that the week had been full of buzz and a real success: 'The activities across this week form part of our Future Ready Programme, preparing our young people for tough decisions ahead. We hope to empower them to make good and informed decisions to navigate the world of work and study.'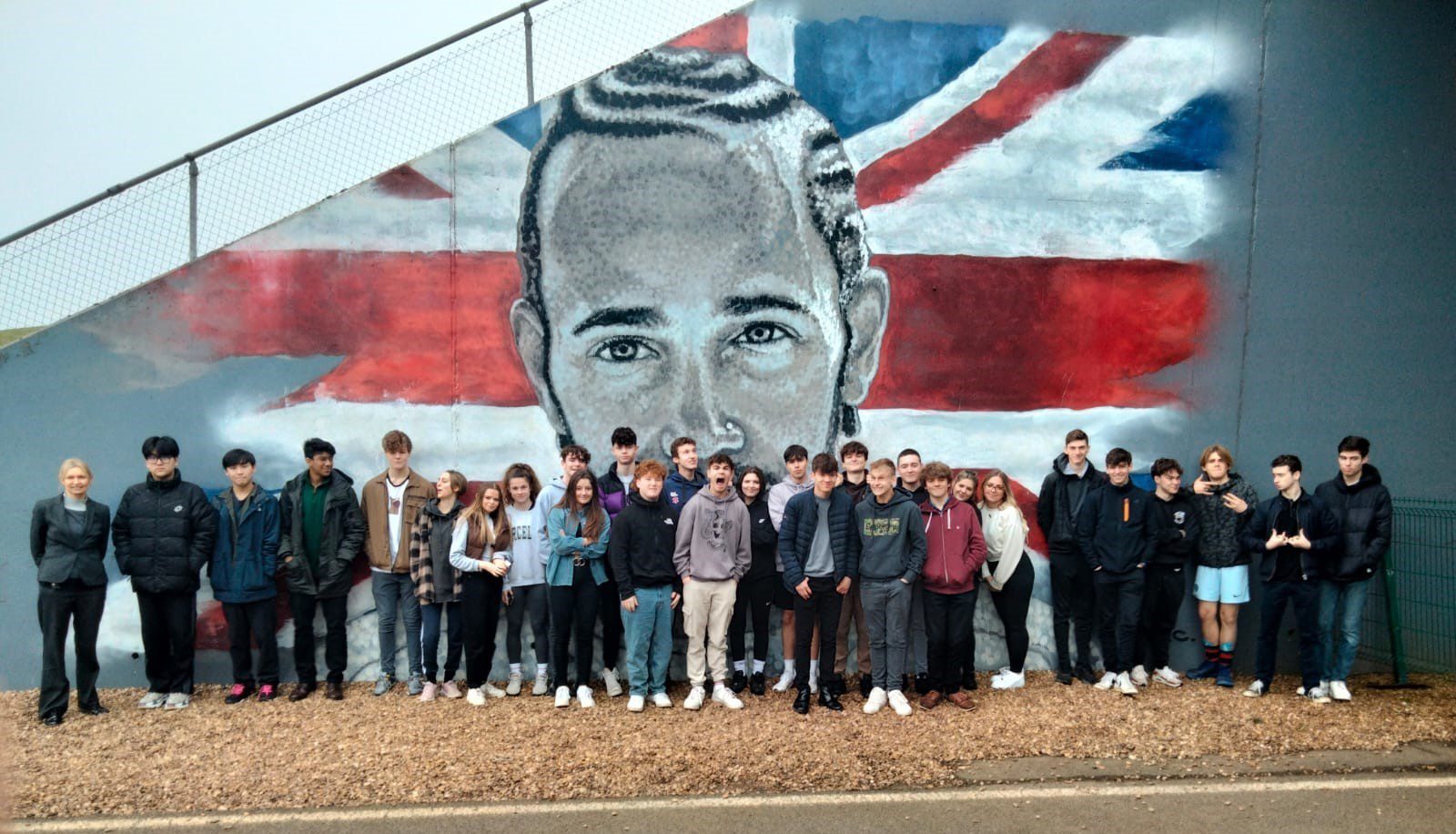 Published on: 15th March 2022