New Skills for Year 8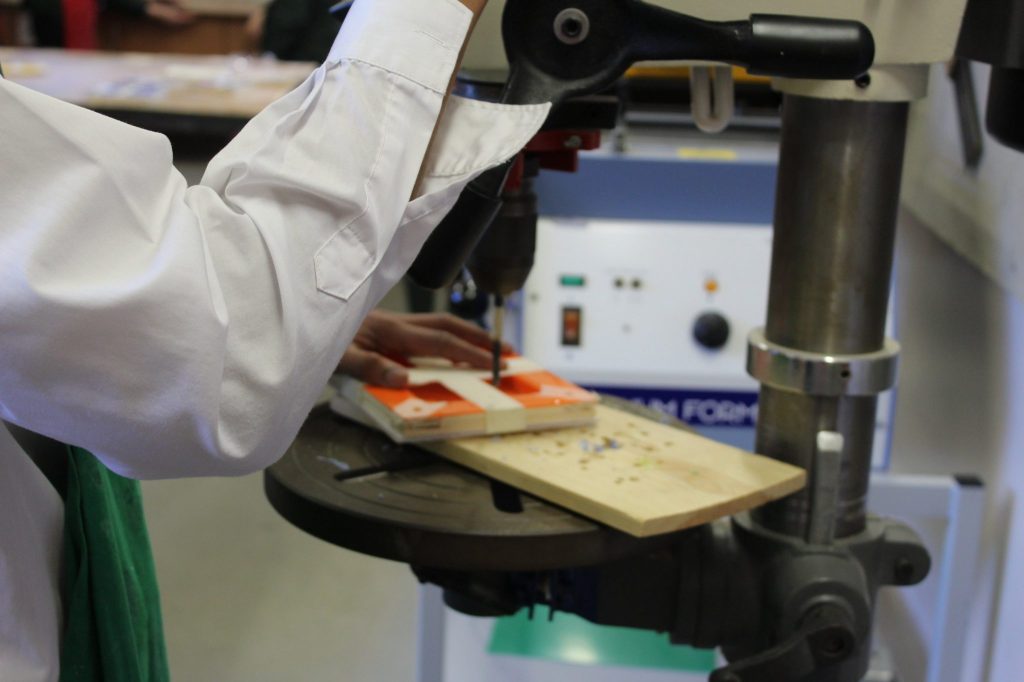 Textiles Design Technology & Food Technology
This week at Tile House Mansion in Design Technology, Year 8 students have been doing a range of exciting projects showcasing their practical skills with exemplary behaviour.
In Textiles the pupils are working towards making a personalised denim bag, learning a variety of skills, from marking and cutting out, to sewing machine skills.  In Design Technology they are making a fun and bright picture frame working on their accuracy and working with different materials, such as acrylic.  In Food Technology they have been making some delicious beef burgers, unfortunately I just missed out on the tasting session!
All these skills prepare students well for GCSE's in Design Technology, Fashion and Textiles and Food and Nutrition and we look forward to teaching a number of Year 8 students in September at Akeley Wood House.
Mrs Manderston
Head of Art Textiles, Photography and Design Technology
Akeley Wood Senior School
Published on: 23rd March 2017