Nigel – The Tile House Mansion History Mascot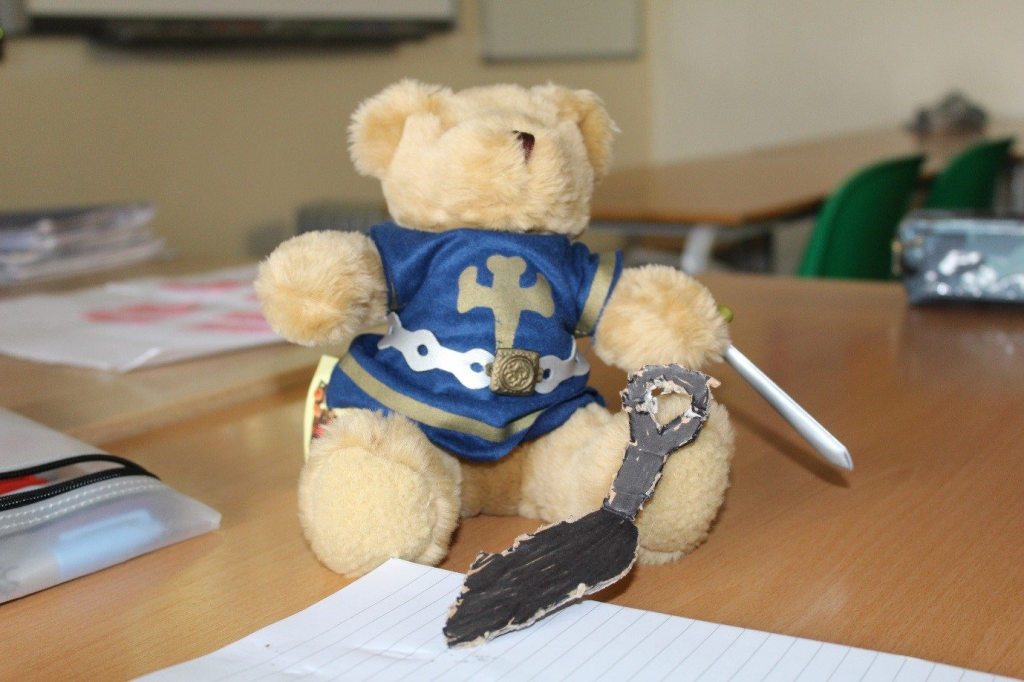 Hello! My name is Nigel and I'm the TMH History Mascot. I am a Crusader Bear and really enjoy observing all the pupils learn in Room 2.2. This week I've been observing Year 7 as they prepare for their assessment on the murder of Thomas Becket. I'm pleased to report that everyone worked hard to ensure that they understand how to ask questions to gather evidence. 
I also watched some fantastic presentations about how the regicide of King Charles I changed life in England. I particularly enjoyed the quizzes designed by pupils to test their peers and reinforce the facts that their presentations taught. 
I really love the enthusiasm our THM pupils have for History. Wilf Howe especially impressed me: he is undertaking a personal investigation into Japanese History and kindly made me an authentically shaped Japanese dagger. Luckily it's made of cardboard – so no need to worry about health and safety Mr Brash!
It's going to be lonely here over half term. Is anybody planning to visit anywhere, or do anything historical over half term? Can I come home with you and join you on your History Detective Adventure?
Miss Jones
Head of History & Politics
Exceptional Potential Coordinator
Akeley Wood Senior School
Published on: 8th February 2017