Outgoing Head girl Interview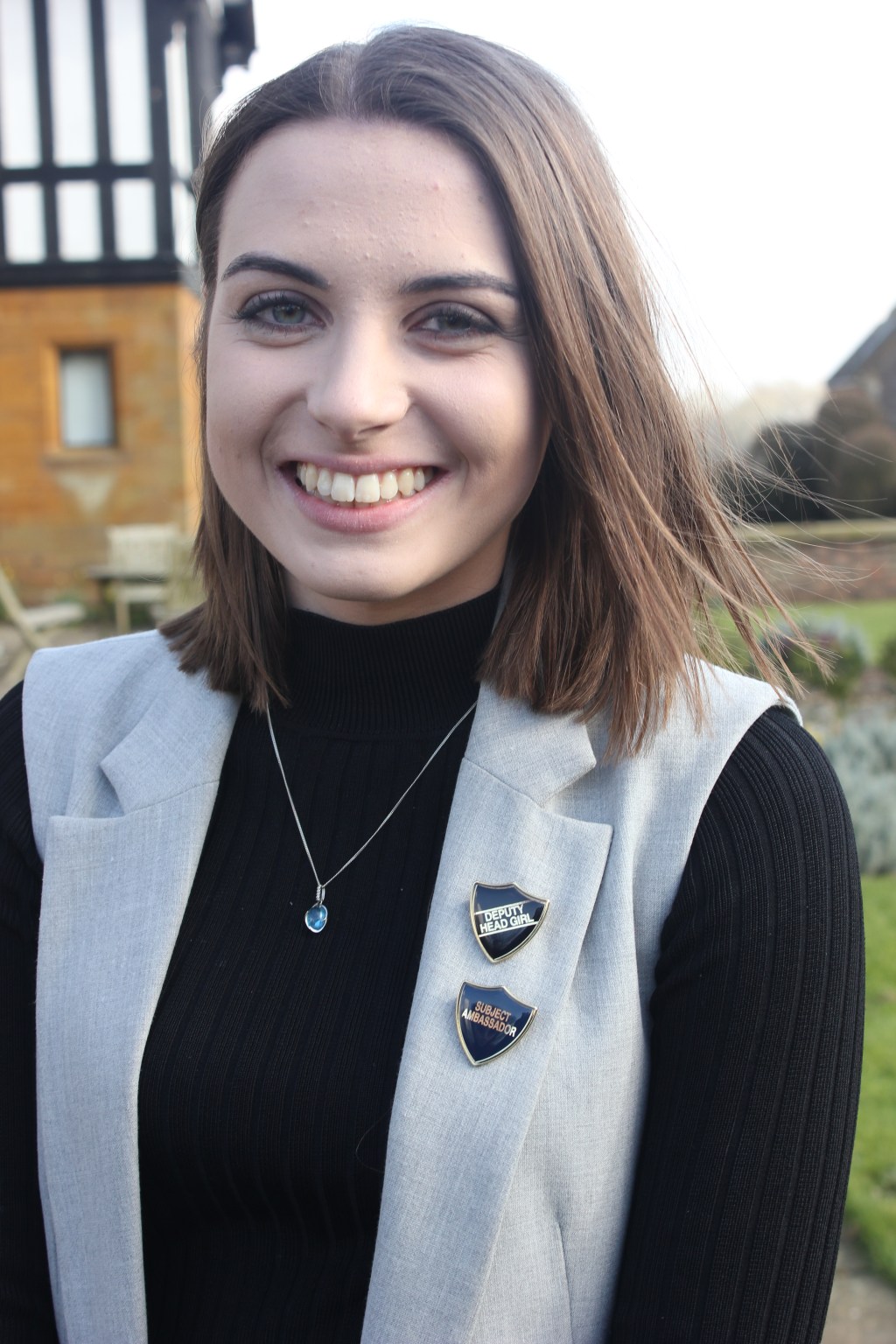 Issy Honour, Head Girl, French Ambassador
What subjects have you studied at A-Level?
I have taken Biology, Psychology and French and I took History for AS.
What made you chose your chosen subjects?
The university course that I wanted to do required 2 sciences and I've always enjoyed languages!
What are your strengths?
I think probably listening to people and working as part of a team
What Year did you join Akeley Wood School?
Year 3
What are your hobbies and passions?
I have loved playing hockey for the school and my local club but now I'm looking forward to playing at Uni.
Where do you see yourself in the future?
Hopefully working as a clinical psychologist or otherwise working with people with mental disorders.
What are your likes and dislikes?
I like walking my dog and love going to the beach with my family but I dislike I cabbage and cauliflower!
What have you enjoyed the most about Akeley Wood School?
Definitely the friendly atmosphere and caring nature of everyone, and the fact that the teachers do their best to help you achieve your potential.
What has been your best experience At Akeley Wood?
The year 12 trip to Sri Lanka where we volunteered for 2 weeks in local projects to help in the aftermath of the 2004 tsunami. It was a life changing experience and made me look at my life in a completely different manner, which changed me for the better.
What would you say to anyone joining Akeley Wood?
I would say that Akeley is a great place to learn about yourself. It gives you so many  life changing opportunities and chances to develop your own character, all the way through from the Junior School to Year 13.
What do you feel you have gained from being at Akeley Wood School, and through your position as a Head Of School? 
I feel I've gained buckets of confidence! When I was younger I would struggle to speak to strangers but Akeley helped me change I now feel ready for future challenges.
Published on: 7th July 2016