Oxford University Trip – Year 12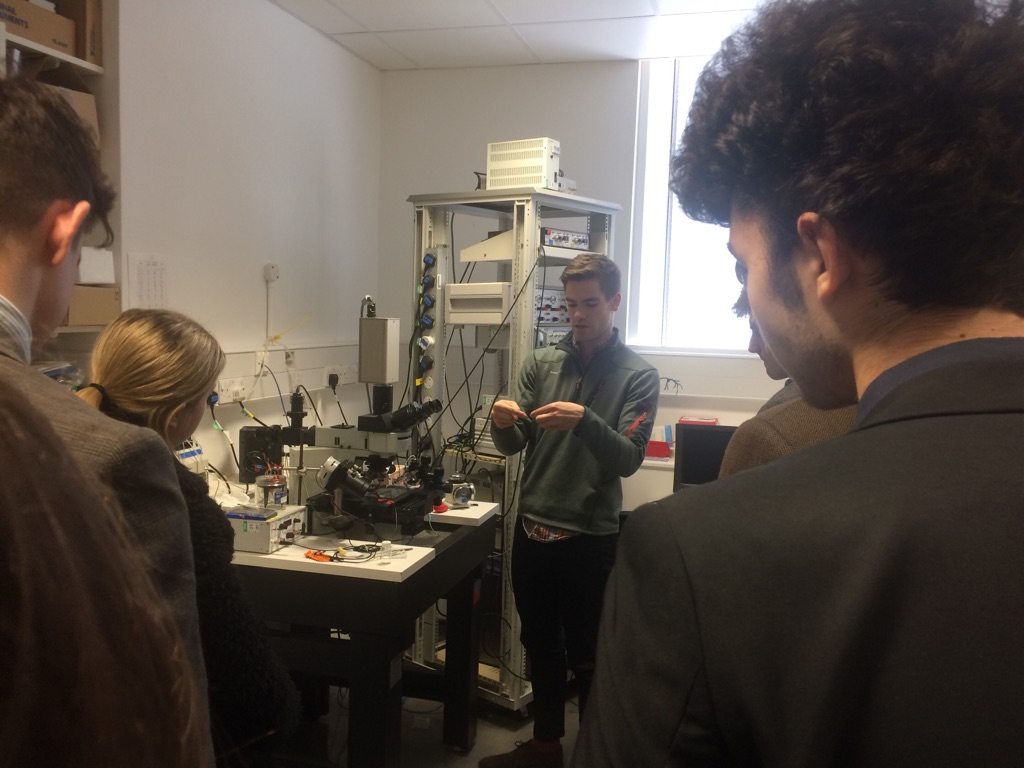 On Wednesday 8th March, a group of Year 12 Biology and Psychology students went to Oxford University. We were invited by a former Akeley wood student, Bradley Roberts, who is in the first year of his DPhil in the Department of Physiology, Anatomy and Genetics. Bradley discussed his research with the students which centres around the importance of the neurotransmitter, dopamine, and its links to Parkinson's Disease and addiction disorders.
The students were privileged to look around the research laboratories, sit in on lectures given by current researchers and also to observe some practical experiments to record dopamine levels. It was a real insight into the life at Oxford and great for the students to meet up with ex-student, Bradley.
Mrs Blake
Science Teacher Akeley
Wood Senior School 
Published on: 13th March 2017