Philosophy and Religion at the Senior School End of Term News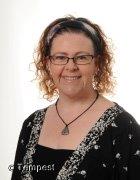 This year has been a very successful one for the Philosophy and Religion department.
Year 7s soon got to learn that this is very different to RE in their primary schools and they spent the first term learning some of the basics of the topics they will study over the course of the next three years. The strongest memory for them from this will be a little purple alien called Jim!
Year 8s had a very philosophical year, starting with an exploration of Christian, Hindu, and Humanist views on the big questions out there and finishing with a look at some of the great philosophers such as Plato and Descartes. Don't be surprised if they begin to question their own existence!
Many Year 9s completed their Philosophy and Religion studies this year with a very thought provoking trio of topics. The nature and causes of suffering was a running theme for them, from the foundations of Buddhist teachings to the existence of evil and suffering in the world. They even put God on trial as they considered whether or not he is to blame for the bad things in the world.
Our first option GCSE cohort have now completed Year 10 and have done incredibly well with what was a very difficult unit on philosophy of religion and ultimate questions. 75% of the students achieved or beat their end of Year 11 target in their summer exams: so goodness knows what Year 11 will bring for them!
Our sixth formers have worked very hard and over May and June Year 12s sat their AS exams and Year 13 completed their A2 exams. The learning curve for Year12 has been huge and they should all be proud of the knowledge they have gained over the year, and the great philosophical discussions they can now have. As a teaser for next year Year 12 visited the British Museum in London in June to look at death! Now we all await results day: good luck to each and every one of you.
Next year is looking very exciting with brand new GCSE and A level courses for students to study.
Mrs Maltby
Head of Philosophy and Religion
Akeley Wood School
Published on: 7th July 2016