Photography competition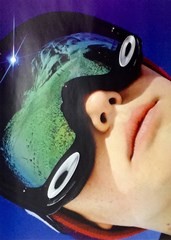 The theme of Reflections led to a flurry of high quality, well thought out entries across Years 7 and 8, which proved difficult to judge. In the end, the composition, lighting, colour and direct response to the theme resulted in George Hayden being presented with First Prize, whilst the clear rule of thirds composition gained Will Grainge second place and a carefully planned out evening reflection with striking colour and a distortion of the reflection in the water led Thomas Lord to be awarded third place. Two highly commended acknowledgements went to Alana Swain and Katie Weekes – well done to all for their effort and creativity! With a considerable number of entries, these will be displayed at Tile House Mansion for all to appreciate and Green Flags will be awarded to all participants!
Miss Dee-Andrew – Art Teacher AWSS
The next photography competition theme is 'Shapes' and the deadline for this is Friday 15th April.
Published on: 3rd March 2016