Pupils Poem – Silent Night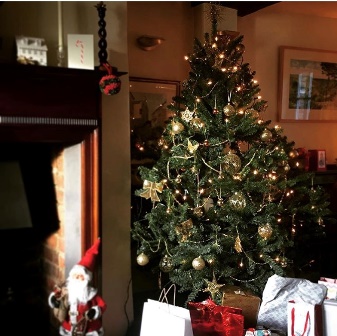 by Isabella Verona 7LKJ
Log fire burning,
Amber, ruby and blue flames flicker and spit.
Cinnamon, spicy, citrus scents
Waft around the room.
Fairy lights twinkle elegantly on the mantelpiece.
Christmas carols play softly from the radio.
In the bay window,
The Christmas tree stands,
Festooned with its golden baubles.
Tinsel weaves between laden branches.
Presents lie beneath,
Red tartan ribbon, gift tags and glossy wrapping paper.
Outside the snowflakes fall,
Icing a thick layer upon the naked trees.
Paths are scattered with the arms of future snowmen.
Streets aglow with lantern homes.
Church bells ring out not so Silent Night.
Published on: 30th November 2016