Reception End of Term News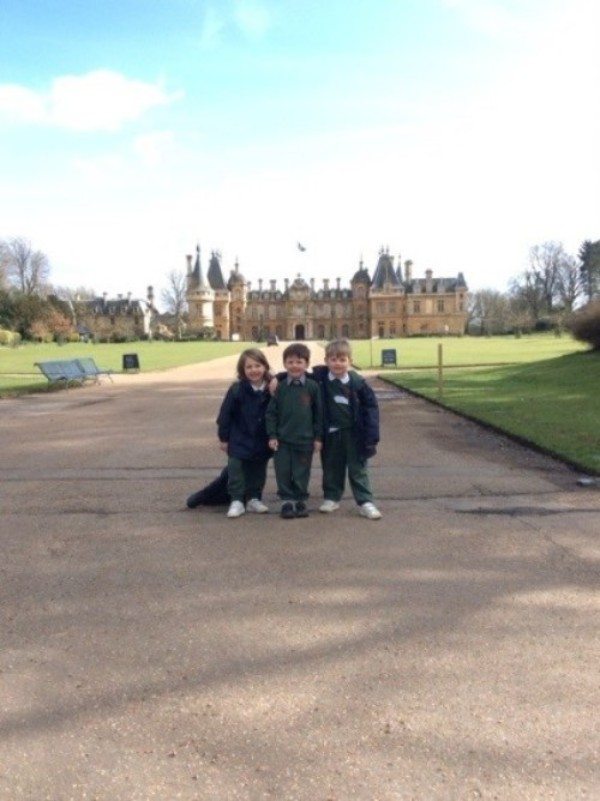 Leni – My favourite thing has been having Afternoon Tea. We had jam on scones and I liked drinking the tea.Ava – I liked World Book Day as I came as Alice in Wonderland.
Gracie – I enjoyed our trip to Waddesdon Manor. I liked going down the big slide.
Fletcher – I have enjoyed making things using the large wooden blocks. I have made buildings from around the world and houses for different animals.
Nico – I liked doing the colour mixing. We melted different coloured ice cubes.
Yuto – I liked playing outside with my friends.
William P – I have enjoyed looking after Wentworth the tortoise. I have used the iPad to take photographs of him.
William A – I liked eating the scones and jam at Afternoon Tea.
Scarlett – I liked everyone trying pumpkin pie that my mummy made. We learnt about America and Thanksgiving.
Emilie – I liked finding out about Mimi the Mynah bird. She is endangered.
George – My favourite thing was the trip. I liked exploring the gardens.
Halle – I enjoyed the trip and Wentworth the Tortoise staying with us.
Harry – I have liked playing outside. It has been good to make dens in Forest School.
Kezia – I have liked trying lots of different foods.
Published on: 3rd April 2018