U12s Rugby Match Reports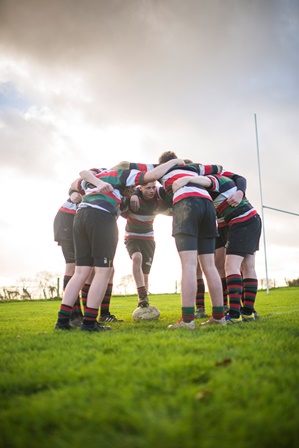 AWS vs Wellingborough (A) 28.9.2016
On Wednesday we played Wellingborough School and won convincingly against them conceding no tries. Although we won, they kept their heads up and continued to put in some big tackles. This is something I think our team can learn from. Some of the players I want to mention are, Oscar Wilde for his outstanding support of the ball carriers, and Kian Brooke, who distributed well and put in some excellent kicks. Special mention also goes to Tom Sayers for his hat trick!
By Jamie Bonney.
AWS vs Swanbourne (H) 24.9.2016
It was a tough game against Swanbourne on Saturday with countless scrums and a lot of skilful players to beat. The final score was 10-0, we only managed two tries from Kian Brooke and Jamie Bonney. On the topic of tries one particular player, Tom Norton, ran over the dead ball line and off the pitch, this would have been our third try! The players whom really stood out for me were Callum Dixte and Kingsley for their amazing tackles, Harvey won 99% of the million scrums there were. Billy Boderick, supported me in leading the team very well especially with some very strong runs. Roan Minty showed great footwork through and made one try saving tackle on their captain after he had broken though. The whole team does deserve a mention, but the players mentioned above stood out for me.
By Jamie Bonney.
Published on: 3rd October 2016