Safer and better online!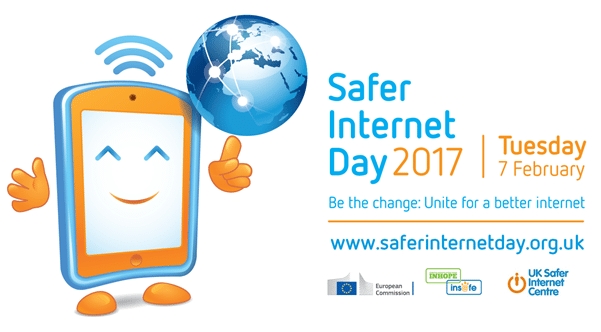 Safer Internet Day 2017 is being marked globally on Tuesday 7th February with the slogan:
'Be the change: Unite for a better internet'
The day offers the opportunity to highlight positive uses of technology and explore the role we all play in helping to create a better and safer online community. It calls on young people, parents, carers, teachers and other relevant groups to join together in helping to create a better internet.
Get started this weekend by using some of these links:
If you need advice and support go to  https://www.thinkuknow.co.uk/
Other useful sites include:
CEOP – https://ceop.police.uk/safety-centre/
NSPCC – https://www.nspcc.org.uk/
CBCC – http://www.bbc.co.uk/cbbc/curations/stay-safe
Published on: 3rd February 2017