Sculpture Workshop at the Senior School – Akeley Wood House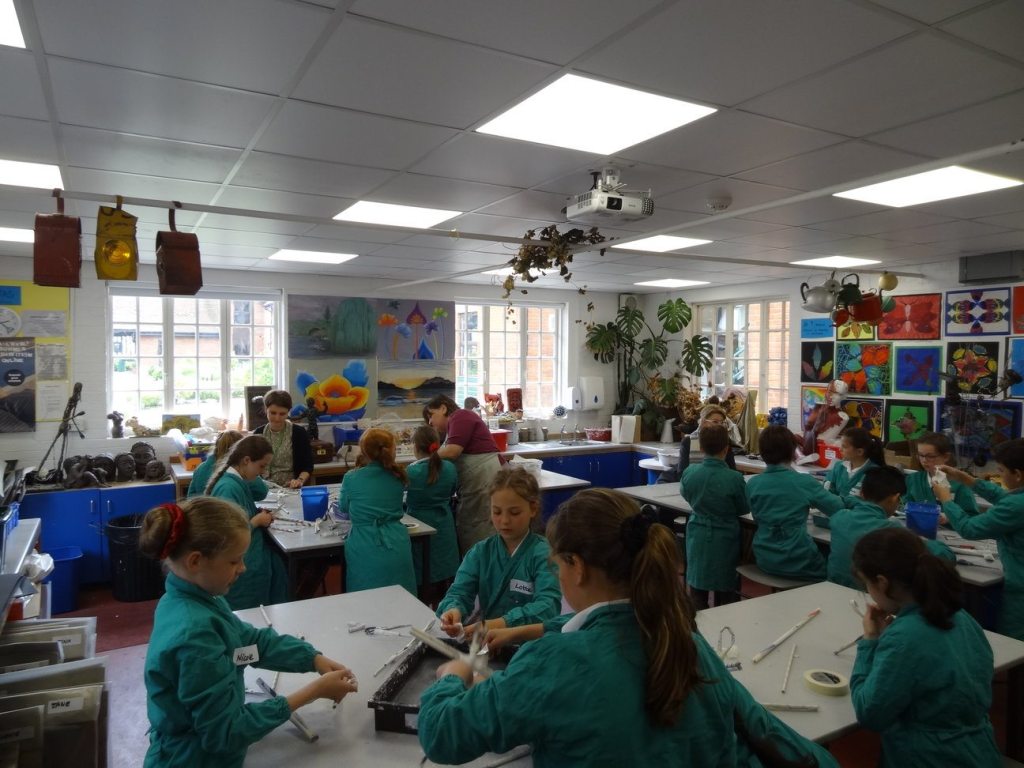 My name is Lucy Brown and I really enjoyed the workshop at the Senior School on Tuesday 6th June. I think everybody who went too would agree that it was a fun, arty experience. Mrs Sexton is an amazing art teacher. She taught us how to make people out of newspaper, masking tape and plaster of Paris.
My favourite part was learning how to make it and how to make very detailed parts like elbows, knees and bottoms. As we worked we admired the work around the room, the students at the Senior School are amazing artists. I am really grateful to Mrs Burn and would like to do it all over again. It was an inspiring workshop and I am set on being brilliant in art.
Thank you for the opportunity.
Lucy Brown 5D
Published on: 21st June 2017