Senior School Art and Photography Department End of Term News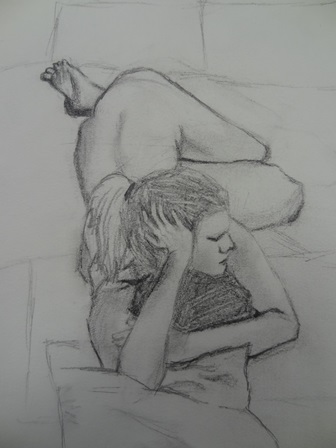 The Year 7s have had their introduction to Art at Tile House Mansion with a project based on fish.  They have experimented with a wide range of media and this has culminated in clay models of fish.  We will be preparing for our trip to the Natural History Museum in Oxford to draw from life and use the exhibits as inspiration for our new projects.  Year 8 have been working on their architecture themed project that has seen them produce a pop up city scape.  The Year 8s will be moving on to a cultural project based on their findings and drawings from the Pitt Rivers Museum in Oxford.
This term has been a busy one for our GCSE and A level students. Year 10's and 12's have begun their coursework portfolios with much enthusiasm, experiencing  working with many new mediums, and using processes and techniques which have required skill and imagination; year 11's and 13's have worked hard on their mock exam portfolios and have recently experienced spending 10 and 15 hours in exam conditions to produce a final realisation.
In order to extend their physical experiences, they have participated in several organised school trips, including Kew Gardens, back in the golden light of September, the National Gallery and National Portrait Gallery to experience drawing from first hand from the Great Masters, and a visit to Warwick University to listen to talks given by 4 famous (or, infamous!) contemporary artists, who gave us plenty to talk about. Our final visit for the exam groups will be next term's visit to Oxford to the Ashmolean and a guided tour of some of the exceptional buildings that the university and city centre can offer.
Once again, the year 12 and 13 A level art students have taken advantage of the life drawing classes, arranged for us by Buckingham School of Art. They have had expert tuition from professional artist Emily Brady, over a ten week period, of intensive lessons once a week, on a Tuesday evening from, 7pm until 9 pm. They have worked on a number of different styles and approaches to life drawing, from 2 minute blindfold sketches to a full blown 2 hour drawing in colour with pastels, paint and charcoal.
These classes have provided a valuable addition to their A level portfolios, as well as giving the students the opportunity to improve their drawing skills at an incredible rate.
Buckingham Art School offer a range of different classes for school children in the holidays through to expert painting classes for adults. They provide expert tuition in a lively and inspirational studio at Stowe Castle Business Park.
Our residential tour for next year has been launched and is now booked. We are taking a 6 day tour of Iceland during half term in the Autumn term. This includes climbing glaciers and volcanoes, going caving in lava tubes, swimming in the famous Blue Lagoon, visiting geysers and volcanic hot-pools, viewing the magnificence of spectacular waterfalls hundreds of meters high, watching the Northern Lights in one of the remotest places on earth….the list goes on!  It is an artists' and geographers paradise and we really cannot wait!
Mrs Sexton
Art Teacher
Akeley Wood Senior School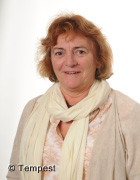 Published on: 16th December 2016