Senior School Rugby Match Reports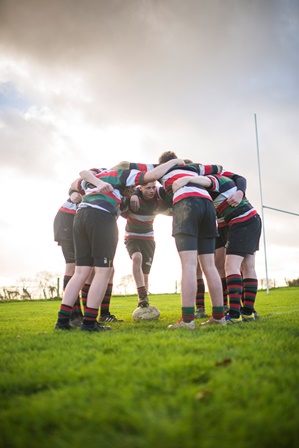 U14 Akeley Wood v Sir Henry Floyd
20/9/16
Joshua Brown 9MST
AWS won 45-28
On Tuesday 20th of September Akeley Wood played host to Sir Henry Floyd School. During the first half of the match Akeley were not performing to the best of their abilities leaking some easy tries. By the end of the 1st half Akeley were down 33-0 and  the chances of victory looked slim. At half time the 'slate was wiped clean' and we looked to start again. Just after half time Sam Morten broke from the 22 to score. Later on Morgan Tagg took a quickly taken penalty after a lot of Akeley Pressure. Both tries were converted by Sam Cottrell. More Akeley pressure saw Josh Brown rumble over from a five metre scrum, again converted by Cottrell. With the score at 33-21, a slight lapse in concentration saw Akeley leak two tries in no time at all. Akeley again bounced back to produce the score of the day with some great width in attack and offloads which saw Will Green finish strongly, Cottrell completed an immaculate day with the boot from the tea. Hugo Wilch's restarts also deserve considerable mention. Overall, a great game with some strong tackles put in by both sides. Final score 45-28.
---
U12 AWS v MSC Oxford
27/9/16
William Wright  7LKJ
AWS Lost 5:4
Better general play from within the U12 team as the players grow in confidence and start to communicate more. Following good defending in the first half AWS were ahead 4:1 at half time but MSC were stronger in the second half and just took the game from Akeley in the final stages of the match. The team now needs to work on holding their position and move the defensive line forward together to ensure their future success.
Published on: 29th September 2016