Senior School Sport Spring Term News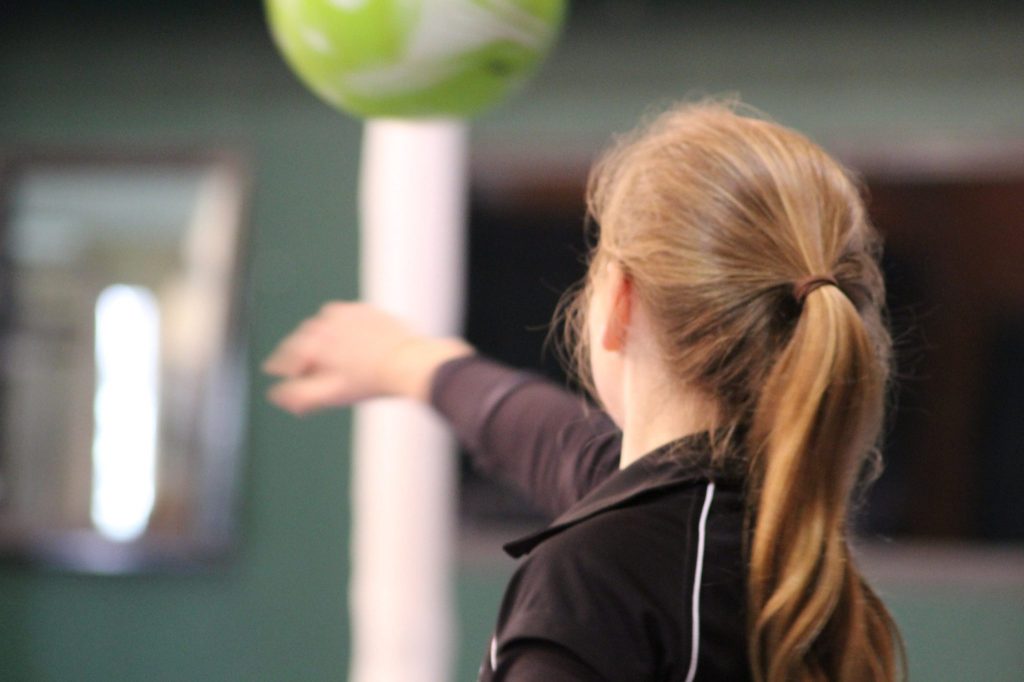 U13'S SUPER SUNNY SATURDAY
On a sunny Saturday in March the U13A and U13B team travelled to Kimbolton School in Bedfordshire for a netball fixture.  It was a pleasure to take 14 players across for this match and the girls did not disappoint with their efforts.  The U13A team were victorious by 19-12 and played some excellent netball.  Amber Morgan and Rebecca Roberts' feeds into the shooters were consistently good and Jenna Wallace and Katie Richards delivered with their accurate shooting from all areas of the circle.
The U13B's battled against a strong Kimbolton side.  Ava Patalano and Rachel Weir defended well against their excellent shooters but unfortunately Akeley's efforts were not enough to stop Kimbolton from stealing the victory.  Regardless of the score in this match, it was the resilience of the Akeley players and their team spirit which prevailed and it was a pleasure to both an U13A and B team out playing on a Saturday.
Good luck next season girls – I look forward to hearing how you get on!
Mrs L Deller
U14/U15 BADMINTON SQUAD 'SMASH IT!'
The U14/U15 badminton team played Thornton College in the return leg of our friendly fixture.  After losing heavily in the first leg earlier in the year, the girls were determined to put in a better performance at home.  The squad comprised of Samantha Evans, Amelia Handley, Mackenzie Barnett-Vincent, Skye Verwey, Mia Creasey, Emma Wilson and Year 9's Miranda Balch and Ella Rose.  In a round robin competition, every pair played each other and it was clear from the off that the Akeley girls had learned lessons from their previous encounter.  Varying their serves and developing their use of the drop shot, proved successful and the girls won 2 out of 4 games every round.  This trend continued with the final result being 8-8.  This result indicated huge progress for the Akeley players and I was proud of their resilience and skill development.  It was a draw, but in my eyes they smashed it! Pun intended. Well done girls!
Mrs L Deller
1ST XI LEAVE IT LATE AGAINST WADDESDON
The 1st XI football team left it late against Waddesdon in an entertaining 2-1 victory. Akeley Wood had a relatively slow start which resulted in Waddesdon taking an early lead. However, Akeley slowly started to get back into the game and equalised just before half time through Terence Matongo. Akeley continued their high tempo in the second half and created a number of close chances. The match looked like it was destined for a draw until Ollie Bradford struck with 10 minutes left of the game. This match was an all round great performance from the boys and a highlight of the term.
Mr L Tombs  
U13 RUGBY BOYS THRIVE AT ROSSLYN PARK
On Monday 20th of March the under 13 Rugby Sevens travelled down to Rosslyn Park for the national School boy sevens competition. Pitched in a group with Kew house, Harris City Academy and Stockport Grammar, the plan was to be competitive and give a good account of ourselves. This tournament followed on from winning the shield at the Bedford Modern Sevens and winning the second tier competition at Stowe School.
Our first match against Kew House saw us stutter to a 15-5 victory on the main pitch. The second match against Harris City Academy was an extremely physical affair with us going down by a try very early on. The rest of the half saw us put in arguably one of the strongest performances for sevens in my time at Akeley Wood. 25-5 up at half time with Iestyn Porter in electric form bagging a brace in each half to finish with four tries and a 35-10 victory.
This set up a decider for the group against Stockport Grammar, another big physical side; we struggled at the restart, normally our strength and leaked three early tries. 15-0 nil down at half time, we struggled on to lose 25-0, frustrated more than anything knowing that we had never got going. Still this saw us progress into another group with St. Dunstans College and Heavyweights St. Peters RC High School, Gloucester, who are heavily linked with Gloucester Rugby. A huge step up in the competition, saw us shell shocked by an ever bigger side who moved the ball with real precision. A bridge to far it would seem for this young energetic side.
A change in tactics saw us warm up in a different manner, football with a rugby ball… The relaxed atmosphere saw us fire and go into the lead 10-5 at the half, with 30 seconds to go we conceded and the game was tied up.  A great take at the restart take from Captain Cramb and offload to Tomas Hitchens saw him slice through The defence only to be hauled down meters short. So close to the line Akeley panicked and couldn't move the ball wide for what would have been a certain score. The score finished up 10-10, with a few tears shed this side had bounced back from a heavy defeat and finally finished what has been their emotional roller coaster ride that is rugby sevens.
A big thank you to all who have been involved this year from both year seven and eight, we will watch this year group with baited breath to see how they fair in future years.
Mr S Browne
NETBALL SUCCESS AT CONDOVER HALL
In March of this year a group of 31 Year 7 and 8 pupils attended the netball trip to Condover Hall. All pupil's behaviour was outstanding and their netball performance improved throughout. Our Year 7 player of the tournament was India Bowden. The Year 8 player was too hard to decide so this had to be shared between Amber Morgan and Jenna Wallace. The most improved Year 7 player went to Ana Pearson and the Year 8 award went to Ava Patalano.
Mrs F Howkins
Published on: 29th March 2017