Sight Braille Course at Tile House Mansion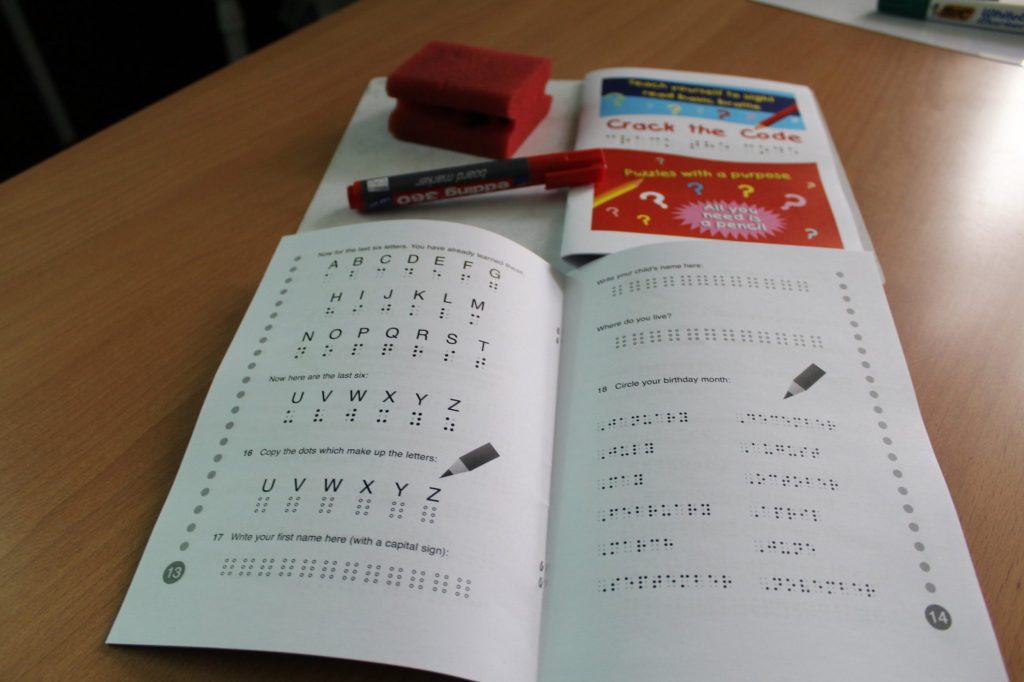 I was delighted to have 10 pupils attend the 8-week Grade 1 Sight Braille Course at THM last half term on Friday lunchtimes.
Of these 10 pupils 4 chose to sit the examination and passed with flying colours!
The examination required students to write the alphabet in Braille, read a message written in Braille and translate a written message into Braille.
Distinctions all round, with all achieving 100%.  Others came along just for fun and enjoyed reading and writing messages in Braille and discovering how the letters of the alphabet are made on a 2 x 3 grid.
Our first THM Sight Braille graduates are Charlie Fulton 7AOG who receives 3 THM Diploma points and Abigail Farr 8FH, Ian Aburad 8IB and William Snoxall 8IB.
All students will receive a THM Certificate in Sight Braille.
This is a congratulations message written in braille.
It reads 'congratulations, you have learned a wonderful life skill'.
The students are keen to progress to Grade 2 Contracted Braille, which involves learning new symbols for commonly used words.
Next year Braille Club will return, hopefully for beginners as well as our newly qualified experts. Watch this space for further details!
Miss Smith
Mathematics Teacher
Akeley Wood Senior School
Published on: 21st June 2017