Sixth Form Speaker Program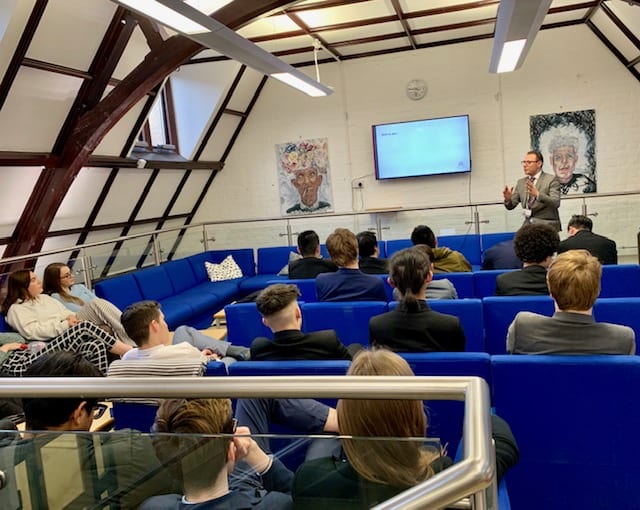 On Friday afternoons, the Sixth Form Centre is the place to be for our Year 12 students, as we welcome speakers from a variety of industries to deliver informative talks. Topics covered include the university admission process, apprenticeships, careers and volunteering projects abroad. In turn, we hope these talks will aid our students to make more informed decisions about their next steps.
Our first speaker was, Mr. Steve Allen, our new Business Manager. Mr Allen joined Akeley Wood School from PureGym, where he was the Commercial Manager.
Students were really engaged hearing about the structure and running of the business. The questions and answers session at the end was really informative and encouraged lively discussion.
We look forward to the next talk in the series with James Seymour, Associate Director at The University of Buckingham. James will be giving a talk on the admissions process and the student offer.
Published on: 29th January 2019