Snowdonia Year 11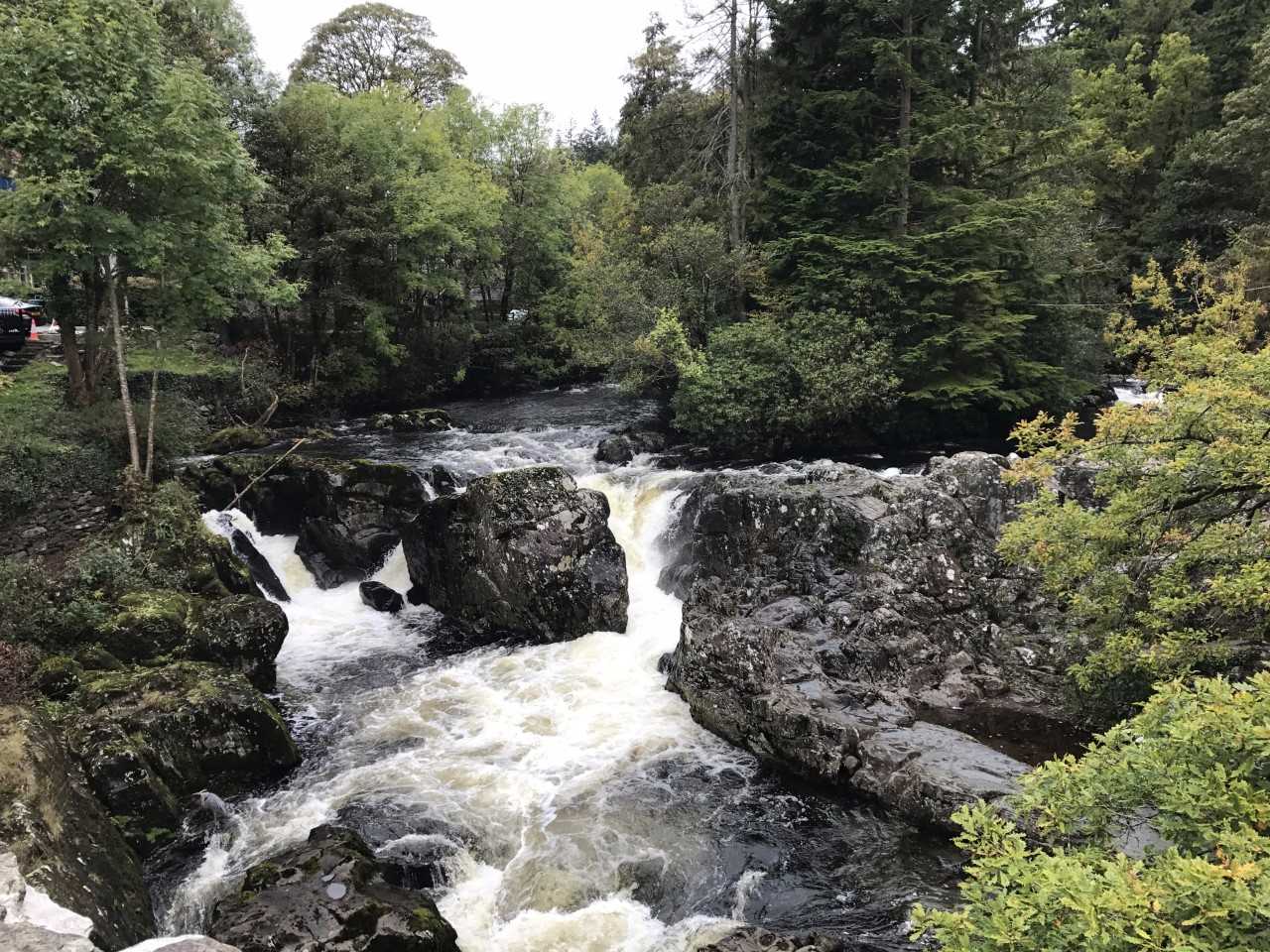 On the morning of  Saturday 30th September, 40 Year 11 students met bright and early to set off on an exciting trip to Snowdonia. We departed from Akeley Wood House at 8am with a coach full of bleary-eyed students. After a four-and-a-half-hour journey, we arrived in Wales to rain and strong winds. After rooms were allocated,  students  settled into their rooms and then we got straight to work. Our first trip was to look at the development of renewable energy resources in the local areas and the social, environmental and economic impacts of building wind turbines so close to Snowdonia National Park. The students loved the opportunity to get so close to a turbine and were able to dispel the myth that they were noise pollutants.
On Sunday the students focused on river systems and how the river channels change as you move downstream, a great opportunity for all of the students to see the river processes in action and learn how to take measurements from the river. Unfortunately, the weather had not improved overnight, so all students were under strict instructions to dress warmly and ensure all clothing was waterproof as they would be getting in to the river to take measurements. Students took measurements close to the source of the river and described the sediment size and shape. They then walked further down the valley and took the same measurements at a different locations and were able to see a change. We then stopped briefly for lunch close to where the river meanders where the students were able to eat their (now slightly soggy) sandwiches for lunch.
On the final day, the students were investigating two contrasting rural settlements of Penmachnon and Betws y Coed.  They completed questionnaires and land use surveys in both. At the end of the investigation the students could clearly see the 'Cycle of Decline' which had occurred in Penmachnon and how Betws y Coed had developed.
Overall it was a highly successful trip and the students gained an awful lot of knowledge and experience which will help with their final GCSE exam on their fieldwork.

Published on: 24th October 2017