Sophie Head girl 2016/17 Akeley Wood School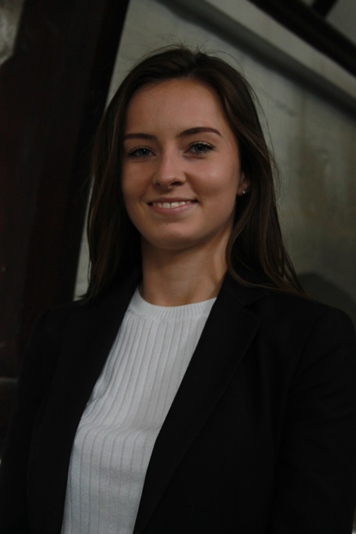 I am head girl and also house captain of Thompson.
What subjects are you studying at A-Level?
I am studying Geography, Sports Studies and Psychology.
What made you choose your chosen subjects?
When I chose my A levels I wasn't sure what I wanted to do for a career so I chose the subjects that I enjoyed and was good at which was Geography and Sports Studies.  Then I chose psychology because it seemed interesting and I had never done that subject before.
What are your strengths?
I think that I am a very responsible and organised person (sometimes a little too organised).  I work hard and enjoy being successful.  But I do know how to keep a balance by participating in sport and socialising with my friends at Akeley.
What Year did you join Akeley Wood?
I joined Akeley in year 7 at Tile House Mansion.
What are your hobbies and passions?
One of my hobbies is playing netball which I play at Brackley netball club. I also love going shopping but I think I actually have a bit of an obsession!
Where do you see yourself in the future?
In the future I see myself going to university to hopefully study physiotherapy.
What have you enjoyed the most so far at Akeley Wood School?
I enjoy my relationship with my teachers as I feel that they know me really well and know the best way to teach me by making it practical and interesting.
What has been your best experience at Akeley Wood?
As generic as it sounds, I really enjoyed prom at the end of year 11. I also have very fond memories from the Dubai sports tour in year 11 which was an amazing opportunity that I will forever remember.
What would you say to anyone joining Akeley Wood?
I would say that Akeley has a lovely community atmosphere and has extremely welcoming staff and pupils. There is something for everyone at Akeley whether it be for someone who is sporty, or enjoys art, or drama.
What do you hope to gain from your position as a Head Of School? 
I'd like to be able to handle more responsibilities which I think I will have as head of school. I also want to be more confident when meeting new people and with public speaking.
Published on: 15th September 2016