Spring in the Forest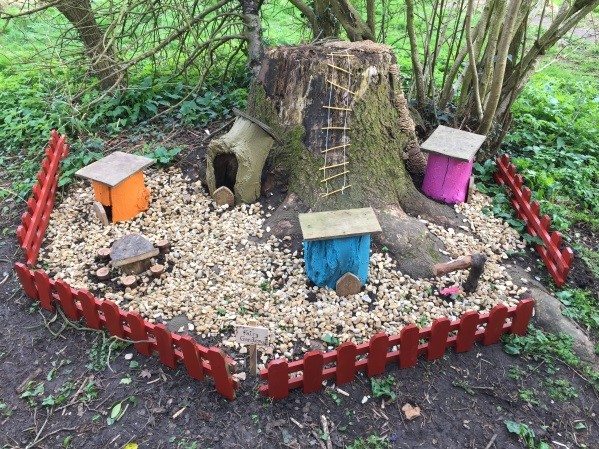 This term we have been busy exploring with willow and made lovely wreaths and many children have been making their own creations from fishing rods to dream catchers.
This winter has been kind to us in Forest School, allowing us to go out every day. Some days have been colder and wetter than others, but this didn't stop up exploring and having great fun.
Some children have been able to photograph their favourite part of Forest School by using iPads.
We are very excited because we think that the fairies might have moved in. They created a lovely and friendly Fairy Garden and we wish them all the best!!
As always, we enjoyed our camp fires, eating marshmallows and hot dogs.
This term we have seen an increased number of animals visiting our Forest School at night. We captured them on our infrared cameras and we will continue to look out for all the different animals.
I would like to thank FAWS for purchasing many different bird feeders and bird houses to help us attract different species of birds.
I am looking forward to a fun packed Summer Term.
Mrs T Sandiford
Forest School Leader
Akeley Wood Junior School & Nursery
Published on: 28th March 2017