Stevensons Uniform Shop Online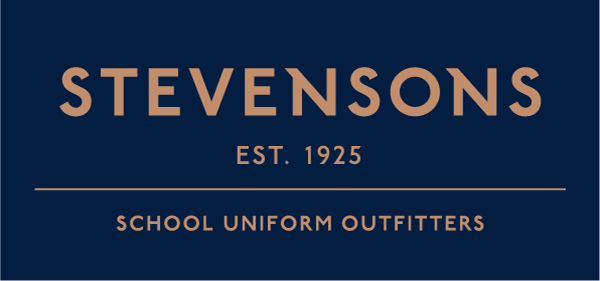 Time to celebrate!
OUR NEW WEBSITE Easier to use
Stevensons online Uniform Shop
We are always looking for ways to improve our service to customers and with the speed of technological developments; our website was the ideal place to start. Our new site is launching soon, so we wanted to let you know what improvements we've made
Easier to use
We've significantly improved the usability of the site, so that it works well on all devices, particularly mobiles and tablets. We've also overhauled the buying experience, so it's easier to navigate and to shop from, as well as being better looking. These improvements will be followed later in the year by additional features, including added product information and images.
Register now for added features
Once you've created a personal account (at www.stevensons.co.uk) all future purchases (instore, online and by phone) will be recorded in your order history. This will make it quick to check what you bought and when, if you need to repeat buy an item or to order the next size up. You'll also get alerts about 'pop-up shop' events at your registered school/s; notice of school specific special offers; the opportunity of booking fitting appointments prior to the busy 'Backto-School' period, as well being able to download the most up-to-date uniform lists for your school or year group.
 What do you need to do?
If you already have an account set up online, your details and password will be carried over to the new website. If not, it's simple to register and link your account to the relevant schools now. Let us know what you think We want you to experience excellent service whether you shop online or in store. By completing our short survey (at www.stevensons.co.uk/feedback) we can understand how to improve our service in ways that matter to you, our customers. As a thank you for your feedback,
Let us know what you think
We want you to experience excellent service whether you shop online or in store. By completing our short survey (at www.stevensons.co.uk/feedback) we can understand how to improve our service in ways that matter to you, our customers. As a thank you for your feedback, everyone who completes the survey will be entered into our iPad prize draw
Published on: 20th June 2016