Stunning array of talent at the Tile House Mansion Performing Arts Assembly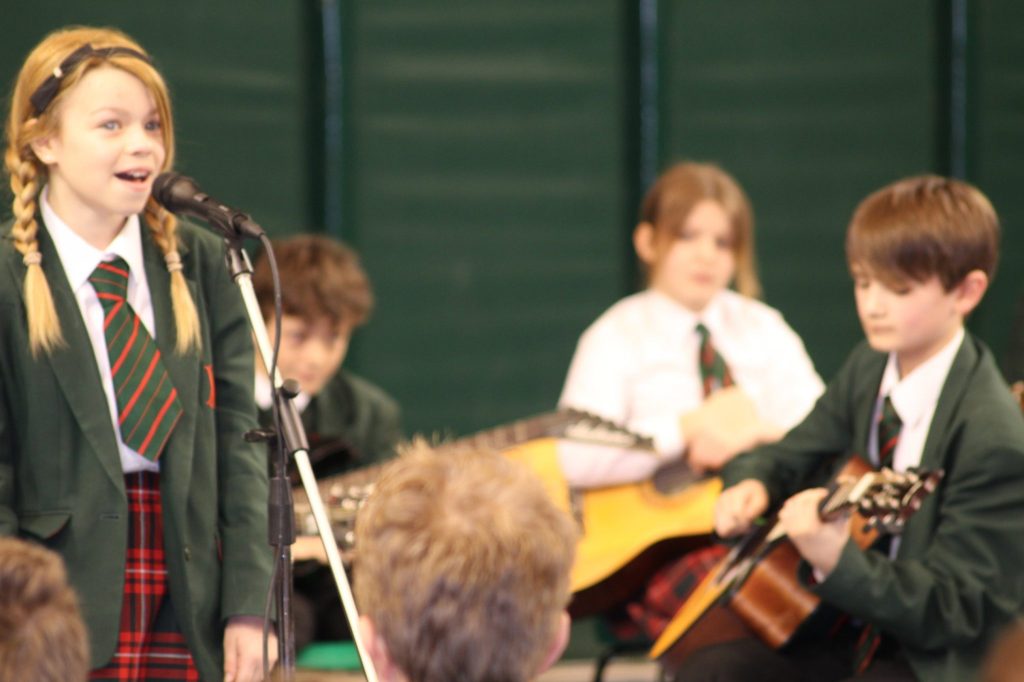 On Thursday 23rd March a performance by our Tile House Mansion ensembles had the assembly audience of Year 7 and 8 students totally captivated.
There were performances from Tile House Mansion's Guitar Ensemble, Blues Band, Orchestra, Singers and the Year 7 Enriched Curriculum Band. In addition to the ensembles, we also had some solo vocal performances from Sam and Ruby, and a Guitar/Vocal duo from Rory and Lia.
Well done to the students who performed and did a fantastic job. A big thank you must also go to the music staff for all their hard work
Mr Powell
Director of Music
Head of Performing Arts
Akeley Wood Senior School
Published on: 24th March 2017