U10 Cricket v MK Prep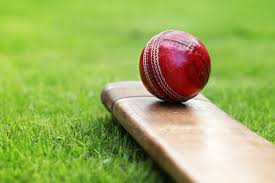 The U10 A cricket team had their second match on Wednesday. It was a home game v MK Prep. The boys played a 20-20 match that saw plenty of action. Spencer S took two of the wickets but still the Akeley boys gave away to many runs with their bowling of wide's.
When the boys battled they were soon in deep trouble, losing 2 wickets with the first 2 balls. The boys dug in to finish 60-9. Although not all out the boys did come off second best but with plenty of positives. Well done to the Prep bowlers who did bowl very straight and with plenty of pace.
The A\B teams now move on to their next fixture which will be a difficult one away to Bedford Modern.
Well done to the team. Just keep working hard when we get in the nets.
Mr M Lemon
Director of Sport
Published on: 9th June 2017