U10 Football v MK Prep Football Festival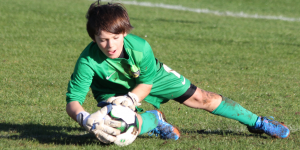 Last week saw a 5-a-side U10 team play in the MK Prep Indoor Football Festival. Six teams took part in a round robin and I was delighted for the boys as they finished in third place.
They drew three matches – won one and lost one. The last game was a 2-1 defeat which knocked the boys out of the final play off. This was a real shame, as I felt the boys were the best footballing side and they played some great indoor football.
The team's results were:
Wellingborough                  0-0 draw
Berkhamsted                       2-2 draw
St Joseph's                          1-1 draw
MK Prep                               2-0 win
BM Prep                               2-1 loss
Well done to the boys – a great effort!
Mr Lemon
Director Of Sport
Akeley Wood School & Nursery
Published on: 8th March 2017