U10 Hockey v Milton Keynes Prep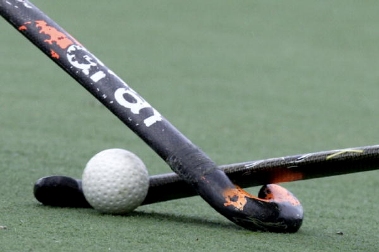 U10 Hockey v Milton Keynes Prep
Thursday 22nd September
Home
On Thursday the U10 A & B teams played MK Prep. The A team played first in an evenly matched game. There were plenty of good attacking runs by Hattie and Lily M who managed to get the ball quickly up the pitch. The Akeley goal came from a quick free hit from Hannah Sayers who sent the ball quickly into the D and the girls worked the ball into the back of the goal past the keeper. 
The B team then followed with their match. The girls played some great hockey passing the ball wide to the wings who ran the ball up the pitch. They also worked really hard making sure as a team they were getting back and defending when MK Prep had the ball. Throughout the game the Akeley girls had most of the possession which paid off when they scored early in the second half. 
AWJS A 1 – 1 MK Prep A
AWJS B 1 – 0 MK Prep B 
Two excellent results well done girls! 
Miss Chapman 
Girls' Games
Published on: 28th September 2016