U10 Netball v Spratton Hall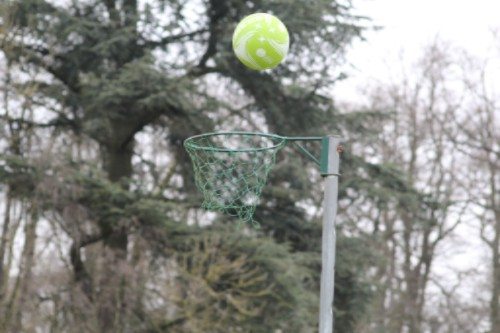 A Team
On Wednesday the U10 A team travelled to Spratton Hall. From the start of the game the girls were up against a very strong and experienced U10 team. The Akeley girls were quickly put under pressure early on and struggled to prevent Spratton Hall from scoring. Akeley continued to try and keep possession but were quickly closed down by Spratton Hall. When Akeley did get the ball into the shooters they had some great shots on goal.
This was a good experience for the girls to play against a very strong team and has identified several things that need to be worked on during lessons over the next few weeks.
AWJS A 2 – 19 Spratton Hall
Thank you to the parents who came to support the girls.
Miss Rhiannon Chapman
Girls' Games and PE Teacher
Akeley Wood Junior School & Nursery
B Team
Akeley 0 – Spratton 6
The girls faced a tough Spratton Hall team. The girls were slow to find their feet but did really well to hold the opposition to a 1 goal lead. The second quarter had an injury which meant a reshuffle and this disrupted their flow. Spratton took advantage and netted a few more goals. Third quarter was the best one of the day; we were just unfortunate not to pop any goals in. Great defensive work from the whole team in this quarter. As they tired Spratton took advantage and popped in 2 more sneaky goals.
Some lovely play at times but lots to work on in their next training sessions.
Miss Kandaros
Girls' Games
Akeley Wood Junior School & Nursery
Published on: 9th March 2017