U11 A v Chandlings Wednesday 8th June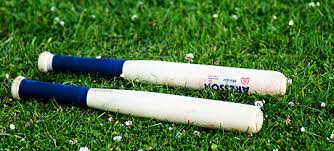 U11 A v Chandlings
Wednesday 8th June
On Wednesday the U11 girls ventured out into the rain to play against Chandlings. Due to the fact we had a thunderstorm just 30 minutes before the girls were due to play we had to adapt some of the rules to make the game accessible and safe for everyone, this included walking rounders! The girls quickly got used to speed walking which many found hilarious including the parents!
The girls won 5 1/2 rounders to 4 rounders. Well done to the girls who adapted really well to the difficult conditions.
Thank you to the parents who braved the weather.
Miss Chapman
Head of Girls Games
Published on: 9th June 2016