U11 Cricket v MCS Oxford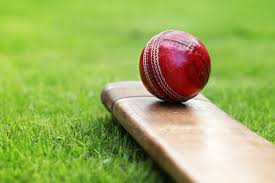 Saturday saw the U11s take to the cricket pitches at MCS in Oxford. Again, several boys weren't able to play for different reasons but the boys who did, found it tough but I think came away learning a lot.
The A team had a mammoth battle of chasing 160 runs which was always going to be difficult. In the end the boys were bowled out for 40 but I have to say, MCS are one of the strongest teams around.
With only 8 in the B team the boys got to play a pairs style game which I think was the best format to play. All the boys got to bowl and bat. In the end the B team lost by 9 runs and that result was decided in the last over.
Lots of excitement and plenty of learning. Well done to all the boys who did play on Saturday. A tough morning but again, the boys didn't give up.
Many thanks to all the parents who supported our teams last week. Another busy, busy one this week for many.
Mr M Lemon
Director of Sport
Akeley Wood Junior School & Nursery
Published on: 11th May 2017