U11 Rugby v Bedford Modern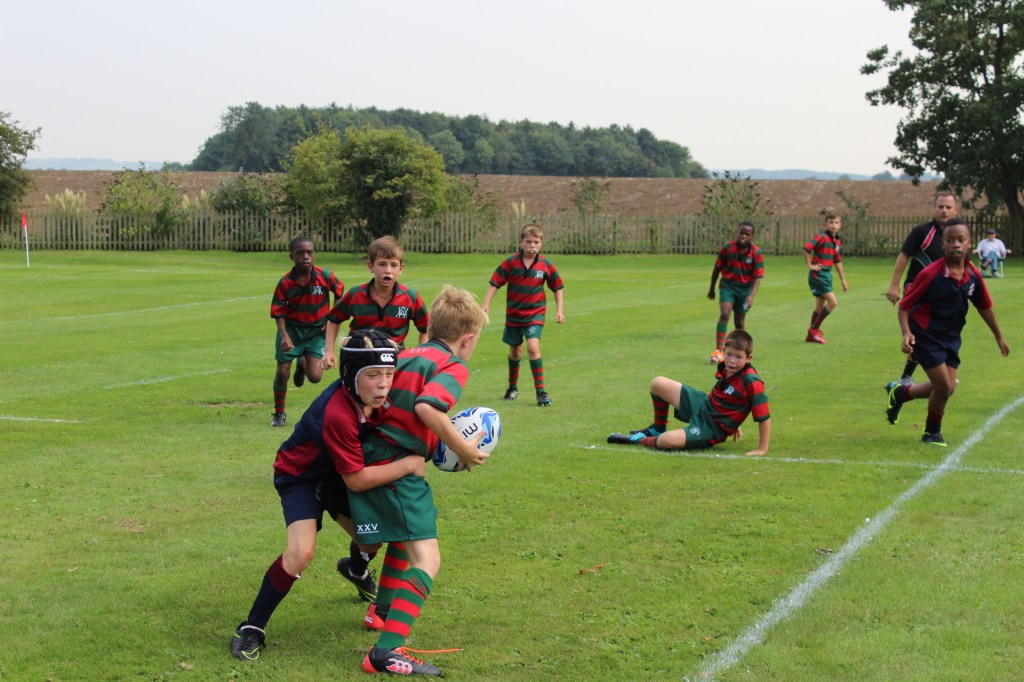 U11 Rugby v Bedford Modern
Saturday 17th September
Away
Saturday saw an outstanding performance from the U11 A rugby team. Although the boys lost 30-10 to a very strong Bedford Modern side, I was over the moon. Having been on the end of a very heavy defeat to Bedford last year the boys really stood up to the test.
They tackled hard, moved the ball and scored two great tries. Still little areas for development but at this rate the boys I know will have a good season. They are now really playing as a team and that was the feedback back from parents which I really appreciated.
Its always tough when you go to Bedford Modern but on Saturday morning there were so many positives to the match. Well done, boys. Tough games coming up so keep working hard as I know you will get your rewards.
Man of the Match – Arthur B
Many thanks to our parents on Saturday. It was great to see so much support and a big thanks to those parents who helped me Saturday afternoon. A great team effort. Thanks everyone.
Mr Lemon
Director Of Sport
Published on: 21st September 2016