Akeley 1st V  The Royal Latin  26/09/2016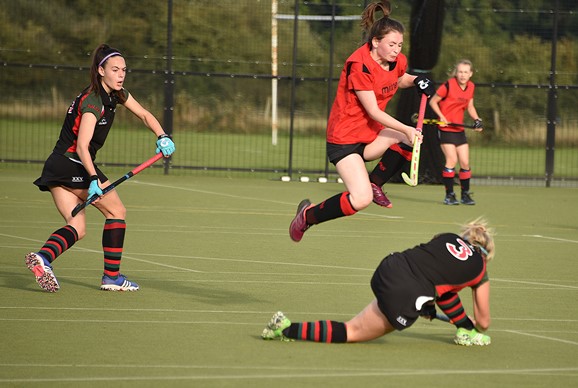 Akeley saw its own Olympic final on Monday 26th September with the 1st Team battling it out against local rivals the Royal Latin. With many of the members being club players together, the atmosphere to win was tense but charged with friendly energy. It was lovely to see so many spectators on the side lines cheering the teams on.
The level of hockey played from both teams was fantastic  and kept both coaches and the spectators on their toes. Akeley dominated the attack in the first half but struggled to find the back of the net. With little scoring opportunities or breaks in the first half , the Latin came out determined in the second half but with Akeley's defence staying solid, both teams were having to work hard for a break. Unfortunately, it was the Latin who were able to secure the back of the net taking a 1-0 victory.
Even though the team was defeated  I hold high hopes for their game on Wednesday against Cokethorpe.
Published on: 29th September 2016