U14 Netball v Cokethorpe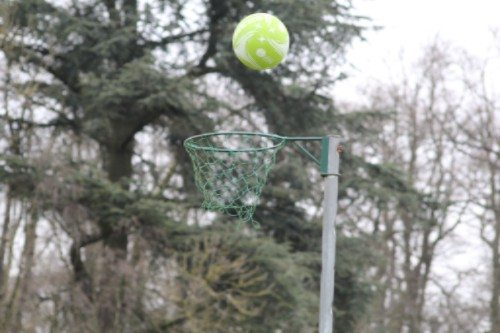 On 22nd February we had a netball match against Cokethorpe. It was so windy and that meant that we had to do short sharp passes. The game got off to a good start, using our short passes well and we had some good shots on goal. Unfortunately, Cokethorpe got the first goal, but we kept our heads up and slowly brought back the score.
In the last quarter it was 3-3 and we only had one minute left to try and score the winning goal. Luckily, just before the game ended, we had an excellent goal from Maddie, shot from the edge of the D. From then on, we kept the ball down our attacking end on the court. We had some excellent defence from Tash, Katie and Meg; and some good shooting from Maddie and Miranda as well. The final score of the game was 4-3 to Akeley, and girl of the game went to Meg. Well played girls!
Final score: 4–3 to Akeley
Mrs Howkins
Girls Games & PE
Akeley Wood Senior School
Published on: 24th February 2017