U8 Cricket v Swanbourne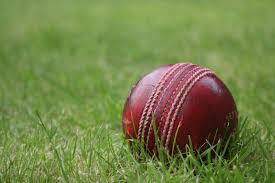 U8 Cricket v Swanbourne
Wednesday 15th June
Home
At last I have a little something to write about from the Sports Department. With rain and more rain
,
Cricket this term has become a little bit of a wash out. Tuesday was again called off for the U9 teams along with Friday for U8. We did manage to get the Wednesday game finished v Swanbourne. Play started in the rain and finished in the drizzle which made playing conditions a little harder. Both teams stuck with it and tried to show the skills they have been learning. Both teams got wins.
Saturday saw the weather a little damp but with no rain
,
fixtures with Winchester House went ahead. We split the boys into two teams and were delighted as both won. Bowling showed progress and still needs a lot more work but the batting was so much better. All the boys played well and enjoyed competing. 
Hopefully the  weather starts to be kind as we still have lots more to come this term. Fingers crossed.
Thanks to the support from all our parents. We can only be patient as I know how frustrating it is for you and all our teams.
Mr Lemon
Director Of Sport
Published on: 23rd June 2016