USA Election Assembly at Tile House Mansion Thursday 3rd November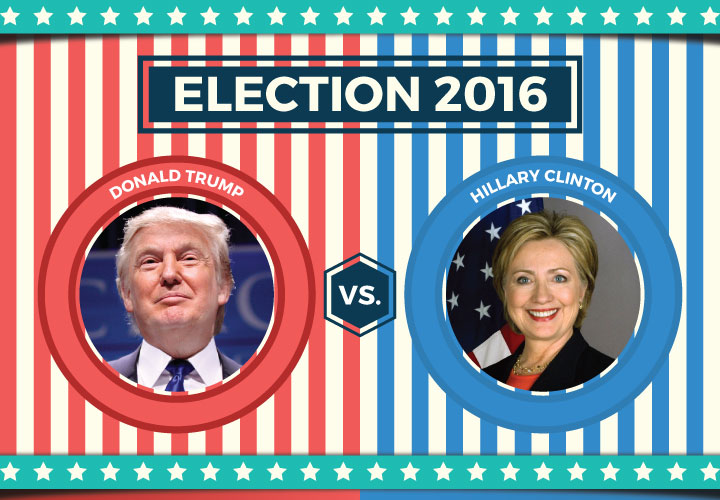 by George Hayden 8 LJS
Last week in assembly we found out about  multiple things on how the U.S.A. voting system works and the requirements of being president: – To be president you must be 35+ years old and U.S.A. natural born because the President is head of the Government and the army.
This  election is between Hilary Clinton and Donald Trump. Donald Trump is a New York businessman who said he wanted to 'make America great again', however how can he make America great when a video shows him stating the fact that he can do whatever he wants to women. Obviously this made him lose a number of supporters which made it seem like Hilary Clinton had taken the lead, until another report showed that she had been reading other emails of important people in America. I think that the fact that Clinton and Trump don't ever try to make themselves sound better, but are always referring to how they think the other person should be better, this shows that neither of them have enough to offer, as a strong leader of America.
In the voting system it doesn't matter about how many overall votes someone get but just what the electoral voters say, the electoral voters are hand selected voters to represent their state, in most states they have a voting system where whichever city has the most votes it will take over everyone else's votes,  That means that people like Trump and Clinton can just target the 'swing states' e.g. New York.
At Akeley Wood we take pride in our political views.  MOC Elections are held in School  to give everyone the opportunity to  vote!
Published on: 10th November 2016