Votes are in at the Senior School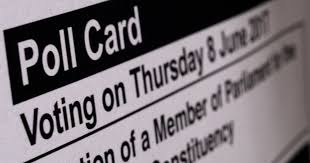 Mock General Election – Akeley Wood School
We were all very impressed by the keenness of our students to participate in our mock General Election across all three sites of Akeley Wood School. Turnout was very high and all three chose the Conservative Party as a clear winner. Students were eager to discuss their views with their teachers, tutors and peers. It was an ideal opportunity to raise their awareness of political issues and will be a foundation for voting age to start at 16 if that comes to fruition in England as it has in Scotland.
Hot on the heels of the Conservative victory at the Junior School we have  the following:
Final results
THM
1st place = Conservative Party with 63% vote
2nd place = Labour Party with 11% vote
3rd place = Green Party with 10% vote
Many thanks for everyone's fantastic support at Tile House. The pupils buzzed with political conversations all day.
Final results
AWH
1st = Conservative Party 44%
2nd = UKIP 19%
3rd = Labour Party 16%
4th = Green Party 10%
Many thanks to all involved
One of the many interesting quotes from the day
 "When I look at the policies I would choose Labour but I much prefer May over Corbyn – I need to be able to vote Labour policy with Tory leadership."
Year 7 pupil
Miss Jones
Head of History & Politics
Exceptional Potential Coordinator
Akeley Wood School
Published on: 9th June 2017