Junior School Music News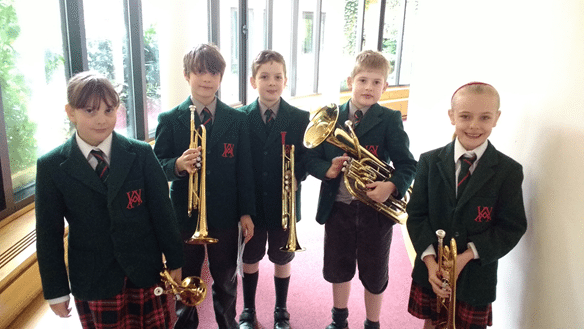 As we approach the Easter break it seems such a long time since we returned from the Christmas holidays ready to embrace the New Year. It seems our Wicken musicians have been busier than ever this term!
Within the curriculum, Reception and Years 1 and 2 have been developing their understanding of Musical Elements such as Tempo (slow/fast), Dynamics (loud/ soft) and Pitch (high/low). They have also enjoyed learning songs about the Chinese New Year which were presented in assembly and have enjoyed their weekly Infant Choir sessions with Mrs Kenny.
Years 3 and 4 have worked towards their Arts Exhibition, a new initiative for 2017 where their work over a wide variety of creative subjects was showcased in the last week of term.  Over the past term they have been learning songs all of which deal with different facets of the concept of growth,growing up, time moving as we grow and aspiring to be our best selves as we grow throughout life. During lessons the children have grown in terms of developing their singing technique; the audience was treated to part-singing, unison passages and solo work during the course of the performance. The children worked very hard to create an absolutely spectacular exhibition.
Years 5 and 6 have, in recent weeks, been working towards their productions which will take place next term. They have also been listening to and appreciating Programme Music (music which tells a story) and learning all about Opera, what makes an Opera, colourful characters and stories and even composing their own music inspired by the Puccini classic "La Boheme".
The Junior School was well represented at the recent 70th Anniversary Concert held at the wonderful Wavendon Stables Complex. The audience enjoyed performances from the Boys' Choir, Girls' Chamber Choir and the Wicken Singers. The children thoroughly enjoyed being part of such a special event and listening to performances from our excellent and inspiring older Akeley students.
On March 24th our choirs took part in the 49th Annual Milton Keynes Festival of the Arts. Despite some stiff competition, all the children performed very well and I was thrilled that the Boys' Choir was awarded a bronze medal and third place overall with the Wicken Singers scooping first prize, the gold medal and the class trophy. A big well done to everyone who took part, three cheers for Akleley!
We also took some of our instrumentalists to the Milton Keynes Music Hub Instrumental Festival held in Christ the Cornerstone, Milton Keynes. Our brass group performed to a large audience and did a fantastic job. It was great to see the children making music in an external setting and working so well as a team.
Mrs J Morgan
Head of Music
Akeley Wood Junior School & Nursery
Published on: 30th March 2017