Woodfest 16th September 2016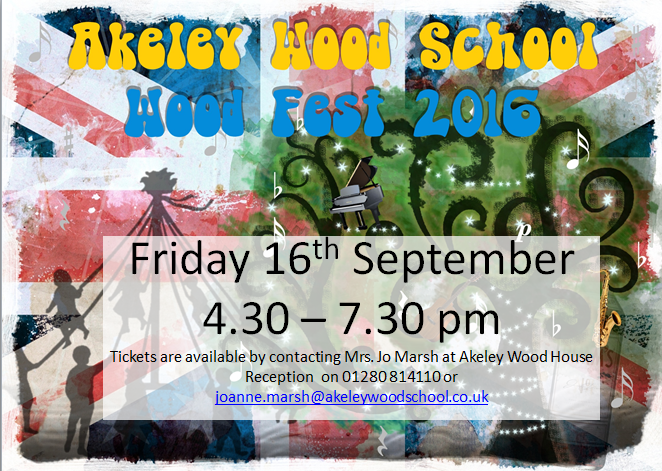 Akeley Woodfest Tickets – get yours now
Akeley Woodfest 2016 our annual celebration of school musical performances is scheduled for Friday 16th September.
Due to bad weather we were forced to cancel this event last term so the new date is nearly here!
Akeley Woodfest is a lovely occasion for families to meet and a chance for our many performers to showcase their talent. During the event, there will be a variety of musical performances; a bouncy castle and a bungee run along with Project Volunteer Sri Lanka team helping to raise funds.
Akeley Woodfest starts 16.30 and will close around 19.30.
Tickets are available at £6 each from Mrs. Jo Marsh at Akeley Wood House Reception on 01280 814110 or joanne.marsh@akeleywoodschool.co.uk.
Published on: 12th September 2016