Wow What a Day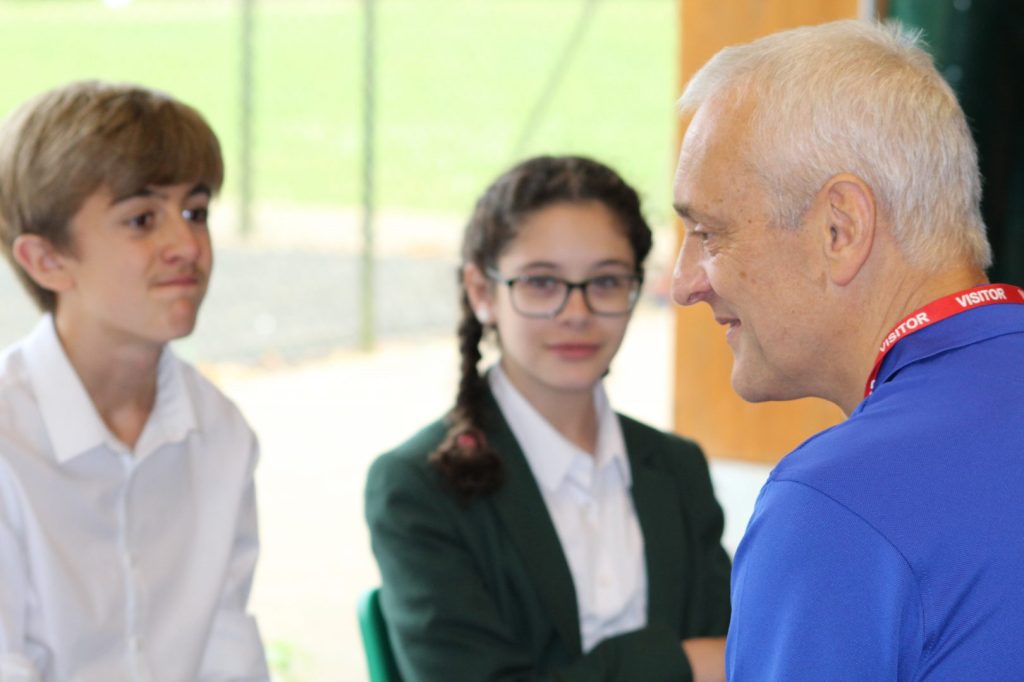 On Thursday 22nd June the Year 8 students had their WOW (World of Work) day facilitated by Work Tree (http://worktree.org/) a careers charity based in the Milton Keynes area. The students spent time in their forms looking at different job roles with the aid of Pictionary and Top Trumps before moving on to learn about interview techniques. After break we were joined by 20 volunteers from a range of careers; a policeman, a receptionist and a lawyer to name a few. The students speed interviewed our visitors and learned about their roles and careers. After lunch they spent time looking at key skills and reflecting on how they would like to progress their careers research.
Wow! what a day, such a success. Our guests commented on how well behaved and mature our students were, how welcoming and energetic all our staff were and how yummy the cake was! The students seemed to get a lot from it too;
I'll leave the final thought of the day to 2 students ….
George Hayden who says….
'Today I learnt something
about business and working,
I learnt that it ain't easy,
I learnt that it ain't a breeze,
I learnt to take risks and how to dare,
I learnt to work off my underwear!
And Anon who says…
I learned to not be shy and to talk to people which I never thought I would ever do.
Mrs Kinton
Head of Business and Careers
Akeley Wood Senior School
Published on: 3rd July 2017