Year 13 Geography students attend Tectonic Hazards Conference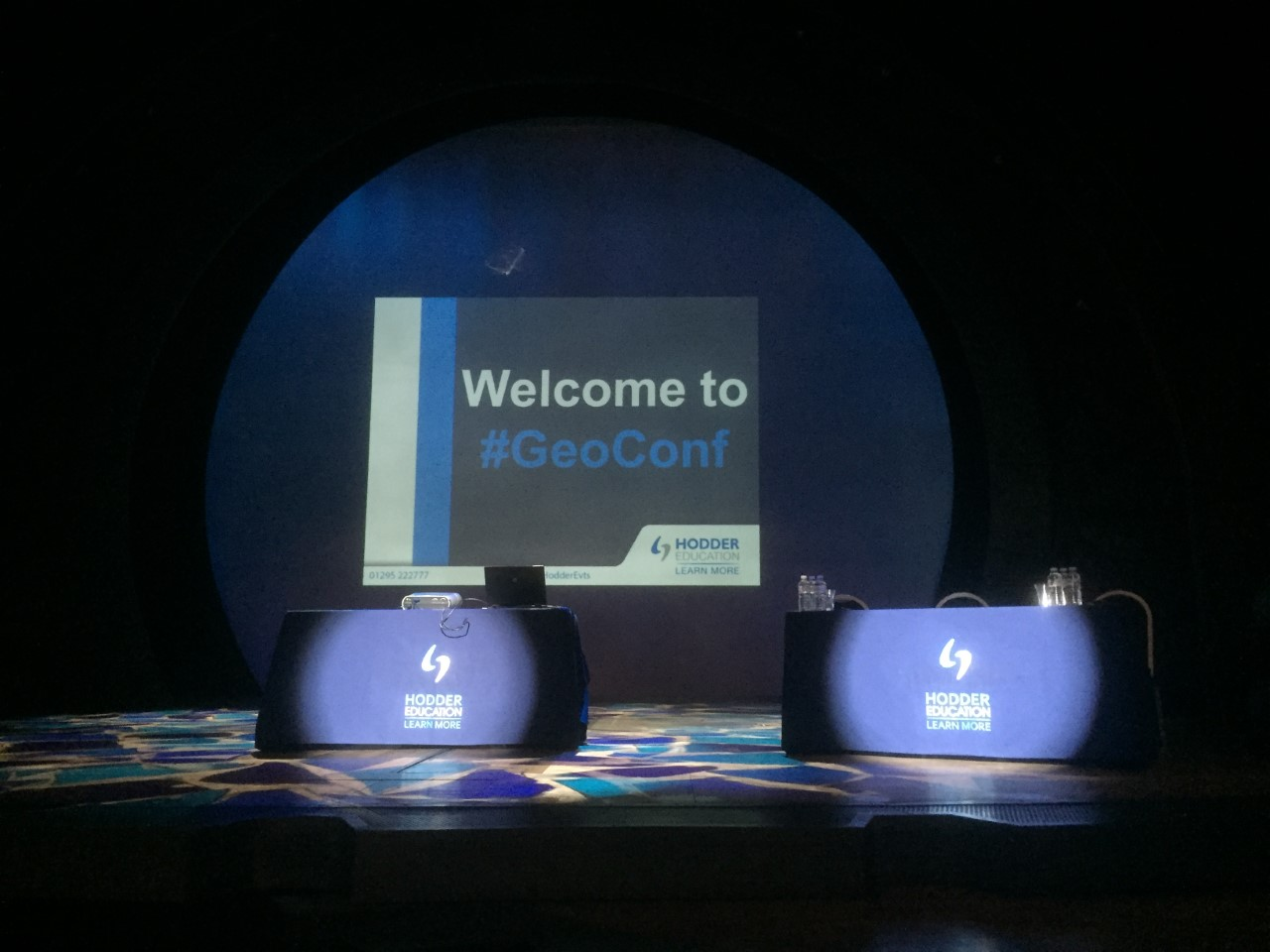 On Friday 25th November, fifteen Year 13 Geography students travelled to London to attend a conference on Tectonic Hazards. Held at the Apollo Victoria theatre, the West End home of the musical spectacular Wicked.  1800 students and teachers from around the country had the slightly bizarre sight of Professor Iain Stewart delivering a fascinating lecture on 'Earthquakes don't kill people, buildings do' whilst a giant dragon loomed overhead above the stage!
Well known for his BBC TV series, Professor Stewart was undoubtedly the headline act and did not disappoint; other excellent speakers on the day included Dr Martin Degg (of Degg's Disaster Model fame!), Professor Fiona Tweed and Dr Debbie Milton, who discussed responses to recent disasters in Nepal, Japan and Haiti.
All told, it was a fascinating day, which has provided students with a plethora of interesting case studies and relevant ideas and information to include in their A2 Geography studies.
Mr Medd
Assistant Head (Teaching & Learning)
Akeley Wood Senior School
Published on: 29th November 2016