Year 5 Performing Arts Day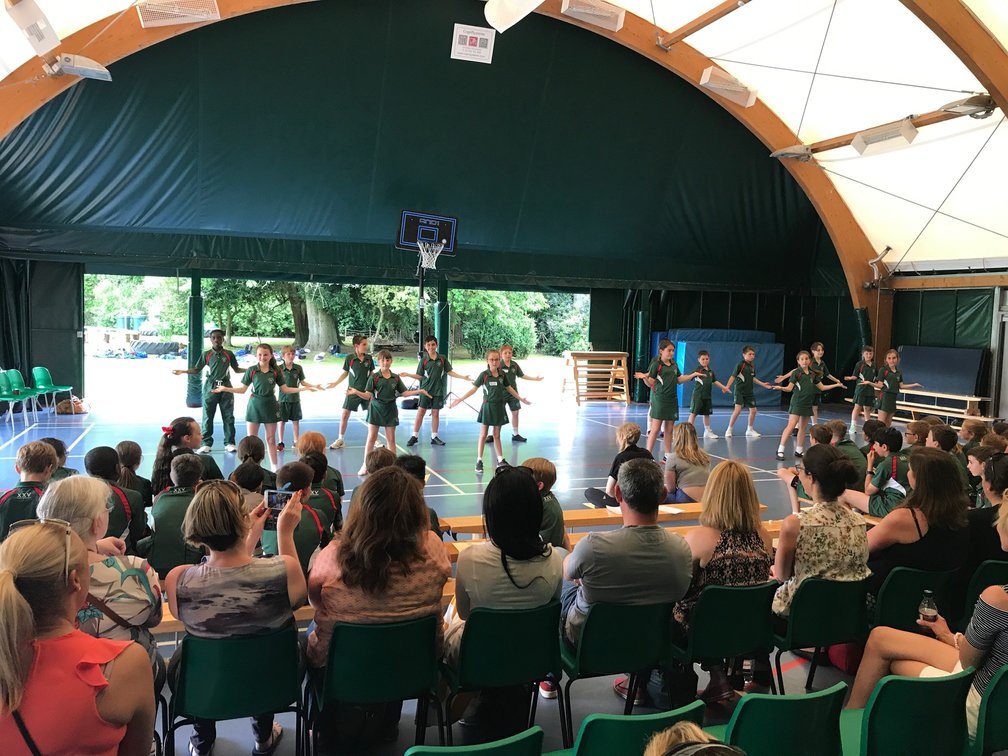 On Wednesday June 14, Tile House Mansion welcomed Year 5 students from Wicken to take part in a performing arts day. Students had the opportunity to sing, dance and act, using the story of Bugsy Malone as inspiration for the day.
We kicked the day off with the whole year group singing and dancing to the song "Fat Sam's Grand Slam", before we split into smaller groups for specialist singing, dancing and acting workshops. The day culminated in a performance for parents, showcasing what they had achieved by the end of the day.
The year 5 students impressed all the staff involved, with their enthusiasm and willingness to get involved. Special thanks must go to Mrs. Glynn and Ms. Halliday for their help in putting on this opportunity for our younger Akeley Wood students.
Mr Powell
Director of Music
Head of Performing Arts
Akeley Wood Senior School
Published on: 21st June 2017