Year 5 Sculpture and Modelling Workshop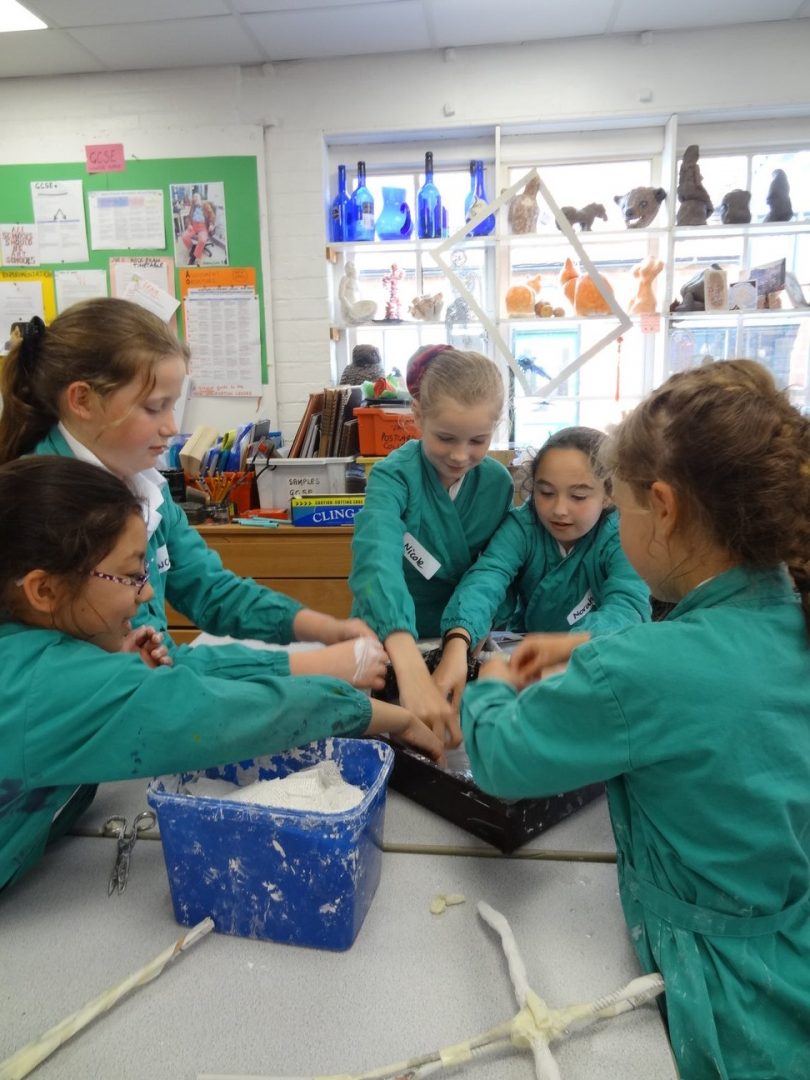 Up to their arms in plaster and water!
On Tuesday 6th June, 15 pupils from AWJS visited the Art Room at the Senior School for a workshop with Mrs Sexton.
The children were able to see some of the work produced by GCSE and A level students, who have just finished their 2 year courses.
The task for the pupils was to construct a figure showing movement, using a maquette made from tight rolls of newspaper and lashings of masking tape. Over this, layers of small strips of wetted mod roc (plaster impregnated gauze) were applied, to create the shape and form of figures chosen by the children. These included boxers, ballet dancers, hockey players, gymnasts and a host of others all captured in one position demonstrating their occupation.
I was extremely impressed by the speed and readiness with which the pupils got "stuck in"! It was a medium they had not used before, but that did not deter their enthusiasm and sheer sense of fun!
As Mrs Burn and I disappeared under a tidal wave of plaster and water, the time for departure came all too soon. We had had a great time, and I hope the children enjoyed their visit to AWH.
Mrs  Sexton
Head of Art
Published on: 21st June 2017