Junior School – Year 6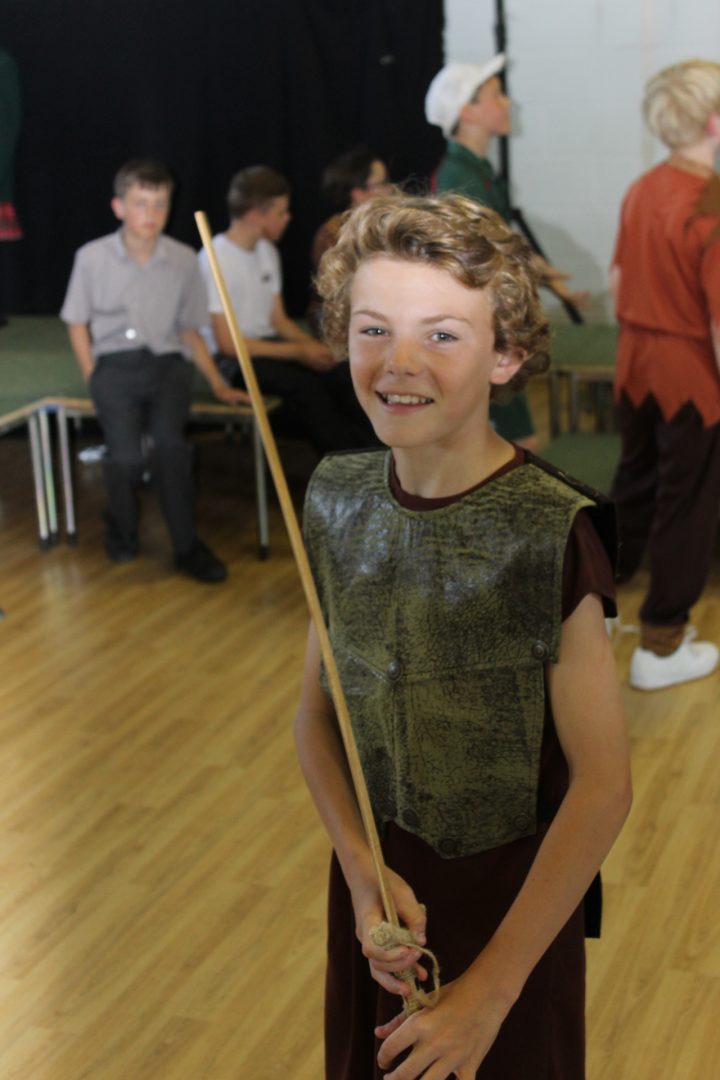 Another busy term has just flown past and now, here we are, ready to say 'Goodbye' to our Year 6 children for whom the future is beckoning.  They have worked hard and played hard through the year and many have taken on the additional challenge of a role of responsibility be it a Classroom Monitor, Librarian, School Councillor, Reading Buddy, Play Leader or House Captain.  They will be missed by the staff but also by the other pupils too so we hope that they will visit and let us know how they are getting on at their new schools.
One of the highlights of this term was the Year 6 Production of 'A Blast from the Past' which was very well received by all those who came to see it.  I think it took many of us on a trip down Memory Lane conjuring up the recollection of classroom milk which had been gently warming close to a radiator all morning or learning to read with those 'perfect' role models Janet and John. (I will leave the mention of underwear well alone!)  All the children took part and, however large or small a role they played, I felt they did themselves proud both in terms of the acting as well as the fantastic singing.
More recently, the children have worked together on their Leavers' Assembly.  This is always a bittersweet occasion as they say goodbye to their Primary School years knowing that there will inevitably be some parting of ways, but also have the excitement of looking ahead to, what I am sure will be, a bright future.  Those who joined in the nursery have been at Akeley for ten years in some cases!  However, no matter how long they have been with us, I think it was clear from the Leavers' Assembly that they have all felt that they have belonged.
Another key moment this term was the AWJS General Election.  All aspects of this were run by Year 6 from the initial research (manifestos for each party had to be read with the researchers drawing out 3 key points which were of relevance to children so that they could present these to the electorate in a special assembly) to the setting up and running of our true-to-life polling station complete with private voting booths.  They then had to apply their Maths to work out the percentage turnout as well as the percentage of votes won by each party.  Turnout was 94% so the children obviously did a good job of enthusing Year 2 to Year 6 pupils as so many of them wanted to vote.  The winning party was the Conservatives.
Although there are too many to be able to include them all, before closing, a couple of other highlights should be mentioned.  Firstly, there was the Ready, Steady, Cook competition in which all the children had the chance to demonstrate their culinary skills by preparing a meal from the ingredients they found in their shopping bag.  Mrs Nesbitt was very impressed with the high standard of the competitors in each group.  Finally, we also had a Viking Day.  The catwalk show, featuring two well-known models, was enjoyed by all!  The children also staged a Viking battle and learned about the types of food eaten by Vikings.
As the term draws to a close, we would like to say how much we have enjoyed working with your children this year.  It will be sad to see them go but they are ready now for the new challenges ahead.
Well done Year 6 – have a good summer!
Mrs L Bird, Mr S Coughlan & Mrs J Webb
Year 6
Akeley Wood Junior School & Nursery
Published on: 5th July 2017