Year 6 Trip To Tile House Mansion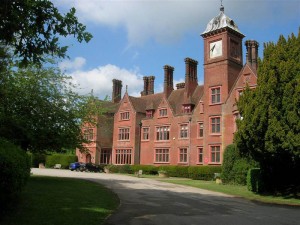 Thursday 9th March- Theme- Festivals
When we arrived at Tile House Mansion we got into our School Houses. We went to our first lesson which was Textiles. During the lesson, we designed a colourful picture which was then drawn and coloured on fabric. My picture represented the Indian Festival of Light.
At morning break I played football on the Astro. Our next lesson was Games, where we played a game similar to Handball using a Frisbee. This was great fun. At lunch, I had pasta and meatballs. It was delicious!
Our last lesson took place in the Art Room where we wrote our own rhyming couplets which were often written for an old English festival. For this we were put into groups of four. I found this very interesting.
Near the end of the day we had an assembly where the winner of the earlier game was announced. Thompson won- my house. At the end of the day I went on the shuttle bus to the Senior School where I met my sister.
I loved my Trip to Tile House Mansion and I look forward to going there again.
Tom Beckett 6B
 Akeley Wood Junior School & Nursery
Published on: 17th March 2017