Art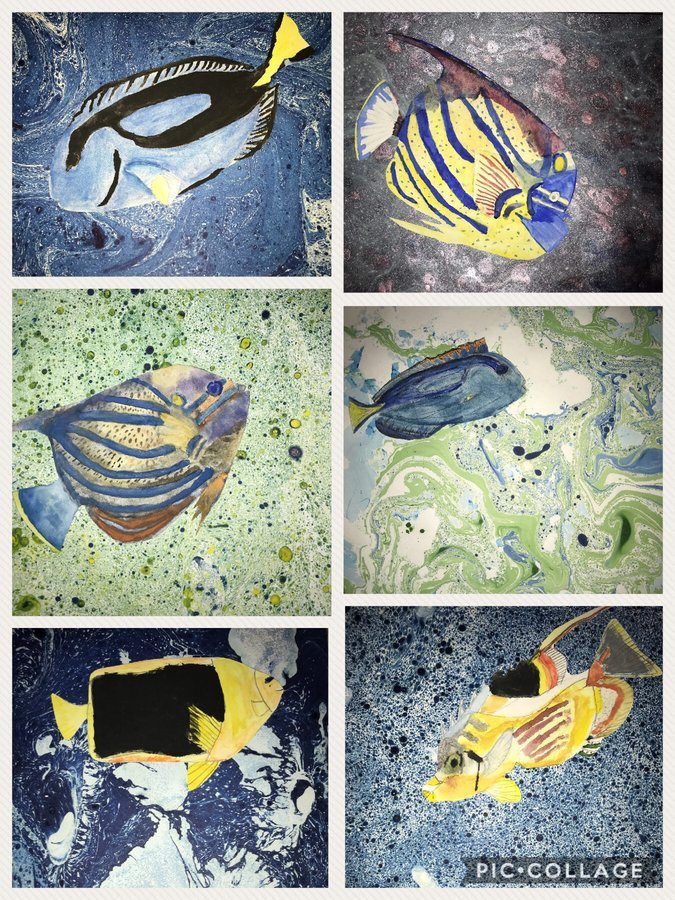 Year 7 have been working really hard in Art this term, undertaking a 'sea life' project, they have experimented with a range of materials including, pencil, oil pastel and paint. The final pieces, which explore pattern and texture to create imaginative under the sea-inspired paintings, are excellent and show great progress. Well done 7DJD!
Year 8 have studied the 'Built Environment' this term and have learnt how to do one and two point perspectives.  This culminated in an interesting display in the Hall of Tile House Mansion of Bird's Eye View Cities.  The students demonstrated a good understanding of the technique and added great detail and lively colour.   Since then, they have been working on a pop-up City Scape and have been learning skills such as water colour wash, monoprinting, and observational drawing.  When they are all assembled, we will enjoy taking photos of the City Scapes.
Next term we will be looking at detail within the Built Environment and are looking forward to making clay tiles based on Art Nouveau and Art Deco.
At Akeley Wood House students have been working on their coursework projects, year 9 developing key skills for their pre-GCSE course, year 10 embarking upon their first coursework project and year 11 focusing on their mock examination project, this concluding with the creation of a final realisation. Some very positive outcomes have been produced during this time and we look forward to seeing further development and refinement of porfolio's taking place for our return in January, ready for the start of the Unit 2 Externally Set Task
Published on: 5th December 2017