Yr 10 GCSE ART and Yr 12 A Level Photography visit to the dreaming spires of Oxford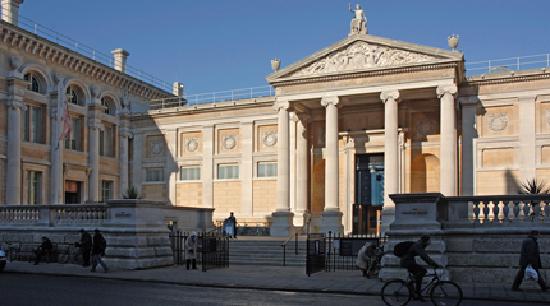 On Tuesday 7th February, our Art and Design GCSE students spent the day at the Ashmolean Museum, Oxford. The aim of the visit was to produce and collect drawings and sketches from first hand observation, which would then be used to enhance coursework portfolios.
The group had diverse interests ranging from studying in the fine art galleries, to drawing in the Eastern and Oriental Rooms and the Ancient Roman and Greek Cast Gallery. Each pupil had their own agenda but with such a complex collection at the Ashmolean, we were spoilt for choice. All the pupils worked exceptionally hard and came away with some superb and valuable pieces of work to add to their portfolios. In most cases, they were also able to use the drawings as the starting point for major areas of study in a variety of mediums such as ceramics, sculpture, painting and graphic design.
In the afternoon, the beautiful and unexpected sunshine made our tour around Broad Street, the Sheldonian Theatre, Bodleian Library, Radclive Camera and Covered Indoor Market an absolute joy. The pupils were engaged in the history behind these buildings and surprised at many of their uses. A great deal of experimental photography ensued, catching shadow effects and reflections of sunshine on ancient glass.
It was a thoroughly enjoyable trip and the group were a pleasure to take out.
Mrs Sexton
Art Teacher
Akeley Wood Senior School
Published on: 10th February 2017