Akeley Sports Awards Night

On Thursday 7th July the Dome and playing fields at Akeley wood House played host to the school Sports Awards, welcoming students who have contributed to sporting life at the school across the year as well as their friends, families, and member of the teaching staff.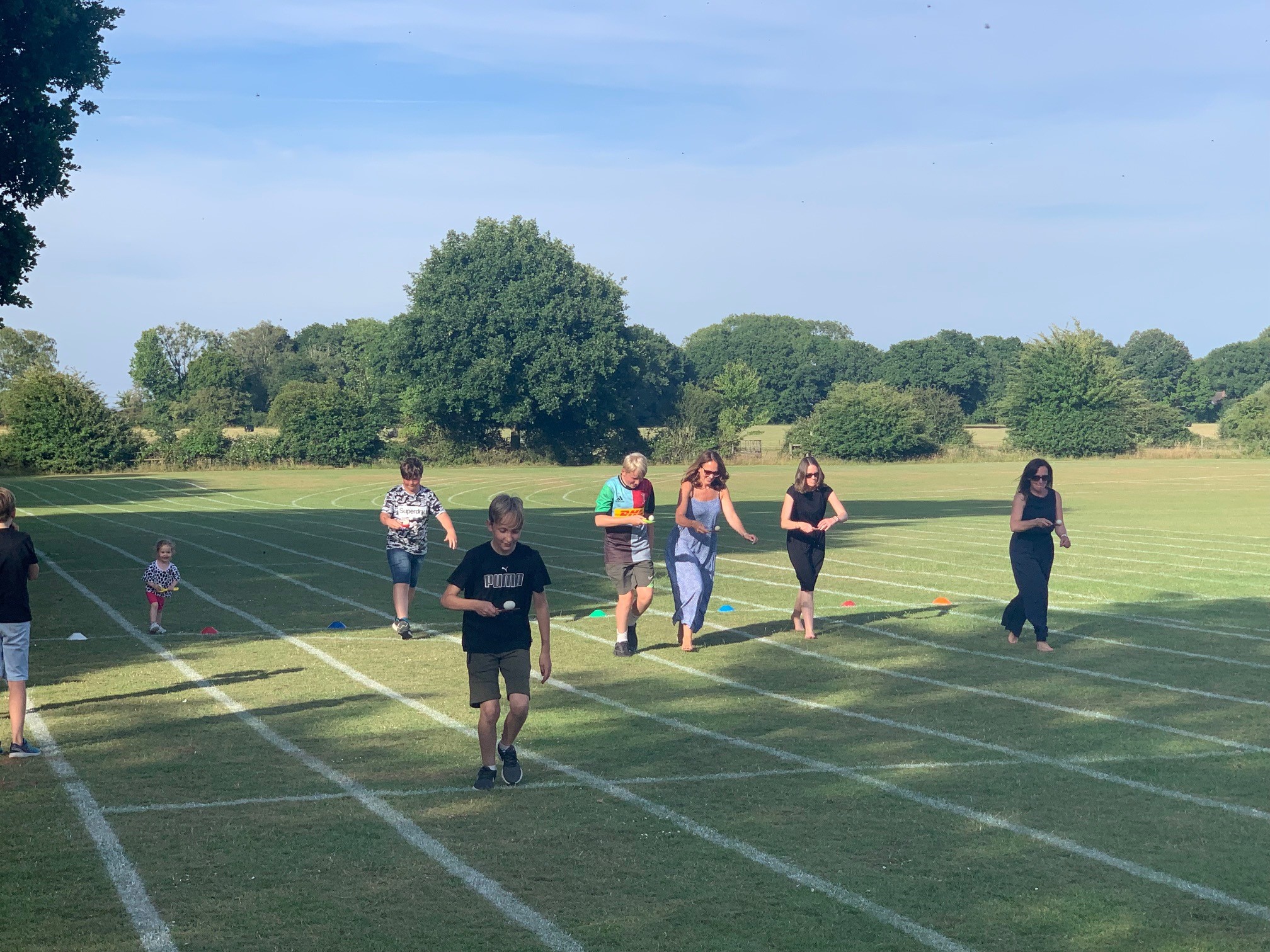 The evening kicked off with a a summer picnic and some traditional sporting games. The sack race, egg and spoon race and tug-of-war were a chance to have fun, come together and celebrate a fantastic year of sport in a light-hearted atmosphere. Inevitably, among this crowd, it did get quite competitive! A Pimms reception helped to cool visitors down before everyone headed into the Dome for the main awards ceremony.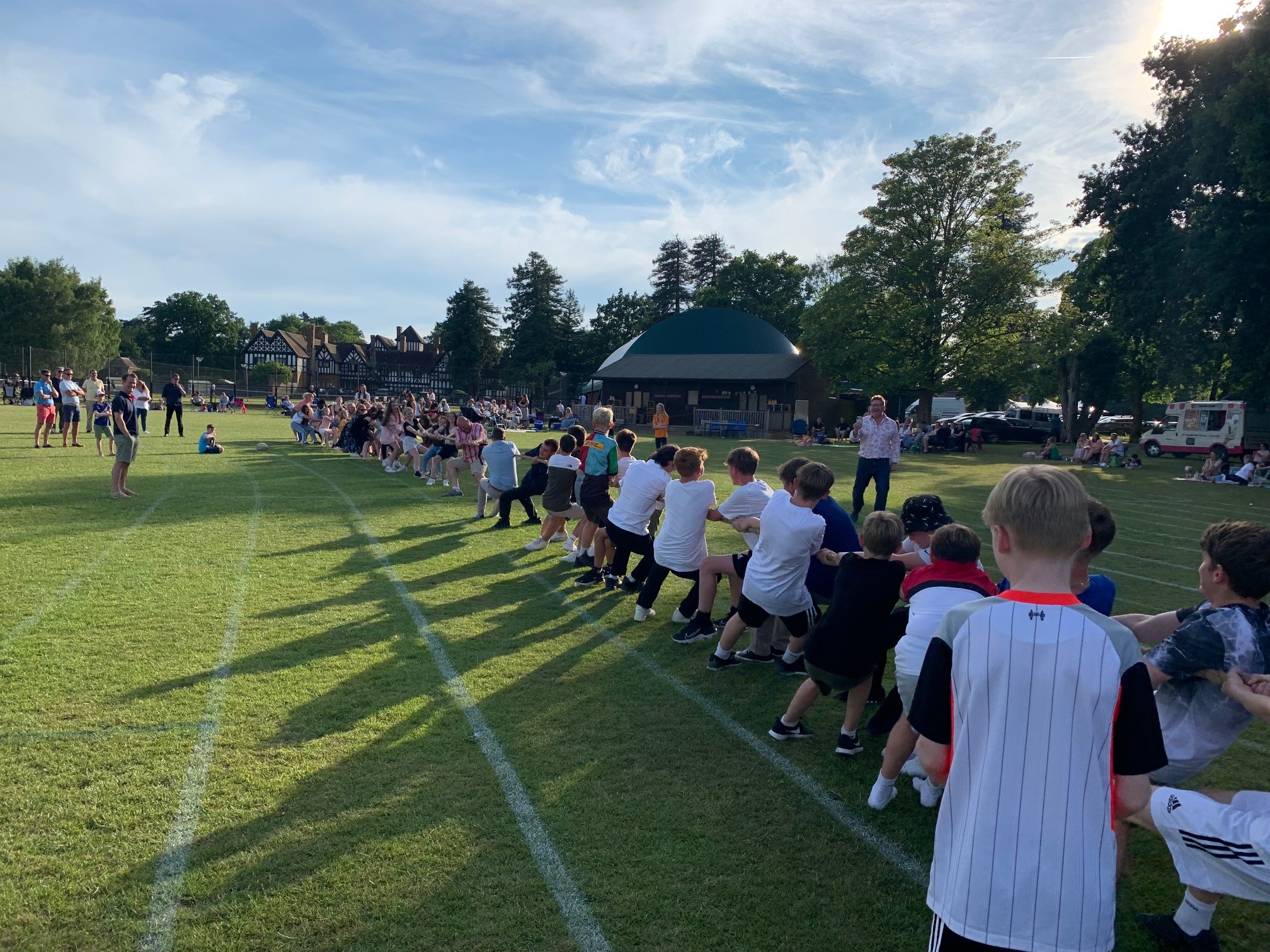 We work hard to create an inclusive atmosphere around sport at the school and are lucky to be rewarded with enthusiasm and a great level of participation from students at all levels. The support we receive from parents helps us to build a supportive community around sport at school. We also have many pupils who excel and have competed at regional and national level this year in their sport.
The award winners for 2023 are listed below. Very well done to all students nominated and, of course, the winners.
The Sportsmanship Award
For a pupil who demonstrates etiquette, a fair and sporting attitude towards peers. Helpful, polite, supports and applauds his/her peers.
Year 7 Girls: Daria H
Year 7 Boys: Alfie B
Year 8 Girls: Erin DC
Year 8 Boys: Sam A
Year 9 Girls: Naomi P
Year 9 Boys: Hugo W
Year 10 Girls: Eva L
Year 10 Boys: Noah J
Year 11/ Sixth Form Girls: Tilly J
Year 11/ Sixth Form Boys: Harry B
The Most Improved Player Award
An award to recognise an individual who has made rapid improvements in a particular (or numerous) sport. Maybe an individual who has emerged from B teams through to A, or a child who has propelled in excellence over the year in their performance.
Year 7 Girls: Alyssa J
Year 7 Boys: James S
Year 8 Girls: Annabelle S
Year 8 Boys: Gabriel C
Year 9 Girls: Imogen L
Year 9 Boys: Owain H
Year 10 Girls: Neriah A
Year 10 Boys: Alfie N
Year 11/ Sixth Form Girls: Sophie M
Year 11/ Sixth Form Boys: Ashton G
The Sport Endeavour Award       
The individual that shows dogged determination, persistence and always tries hard. Excellent attendance at extra-curricular clubs and may represent the school in the A-team or B-team or has worked hard and applied themselves.
Year 7 Girls: Sorcha T
Year 7 Boys: Matthew S
Year 8 Girls: Kitty D
Year 8 Boys: Jude Y
Year 9 Girls: Ava R
Year 9 Boys: George W
Year 10 Girls: Jaime B
Year 10 Boys: Ollie A
Year 11/ Sixth Form Girls: Amelia R
Year 11/ Sixth Form Boys: Harry P
Academic Achievement Award             
The individual that has been consistently outstanding within their theoretical lessons and examinations. They have gone above and beyond expectations, show excellence and great endeavour in all their work.
Mollie S
Harry B
Ed B
Hope D
Gabby E
Team of the Year 2022
An award to name the most successful team of the year. The team who have displayed the greatest levels of success and/or camaraderie.
U15 Boys' Rugby Team
Outstanding Achievement in Sport Award
For one individual who has performed at an elite level in their chosen sport. 
Kiera F: Key player at Marlow HC– South Central Division 1 (league below national league), International Level Scotland Hockey for U18.
Sophia C: Top of regional level cross country and athletics, pushing for national English Schools.
Freddie R: British Show jumping level, last year qualified for the British show jumping championship and was placed 11th in the country out of 140 riders. This year he has been scouted for British Show Jumping  champions with the British academy.
Annabel R: County competition in September, National competition in November, selected for regional gymnastics squad.
Sports Personality of the Year
The individual that has made the biggest contribution to sport in their year group. Played in the most teams, most outstanding player in a range of sports, or demonstrated excellence beyond comparison in one sport.
Year 7 Girls: Tabitha B
Year 7 Boys: Will Spicer
Year 8 Girls: Sophia C
Year 8 Boys: Sam Y
Year 9 Girls: Anna W
Year 9 Boys: Ed C
Year 10 Girls: Lucy B
Year 10 Boys: Giovanni W
Year 11/ Sixth Form Girls: Sophia W
Year 11/ Sixth Form Boys: Bobby G
Published on: 12th July 2022